Since lockdown restrictions began to ease in Germany on April 20, 2020, art spaces have started to open their doors again. With safety and social distancing measures in place, of course.
Here's a list of some art spaces that have already reopened or are reopening soon in Berlin and what you can find there.
Though Gallery Weekend Berlin has been postponed until September, many participating galleries have reopened their currently running exhibitions. So there are quite a few exhibitions to visit.
Wherever you decide to go, be sure to follow the ongoing safety and social distancing rules, and be aware of any specific instructions provided by individual art spaces beforehand. Stay safe!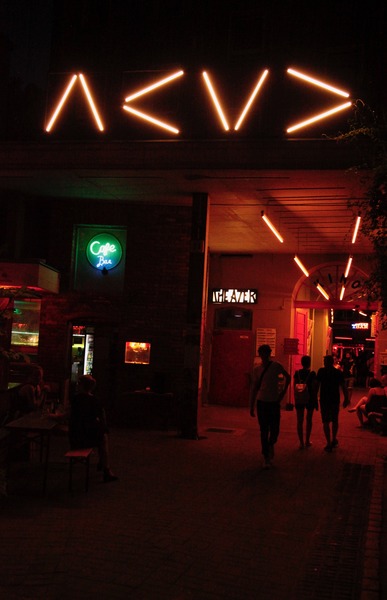 When: Acud Galerie has reopened and the current exhibition can be visited Thu-Sat 2.00-7.00pm.
What's On: Until May 30, Acud Galerie presents Flow My Tears, Christopher Tracey, a group show featuring the work of Elisa Barrera, Tom Hardwick-Allan, Stephen Kent, Nico Lillo, Lotte Maiwald, Gili Tal, Torben Wessel, Lea von Wintzingerode, and Alison Yip. Curated by Schrott Kipple and Paul DD Smith, the featured works are seen through the prism of the life and work of the late American author Philip K. Dick.
Until May 25, 2020, you can also support ACUD MACHT NEU by purchasing an artist poster via the 2020Solidarity initiative.
Safety Note: Don't forget to bring a mask.
When: The gallery reopened on April 22 (with safety restrictions) and can be visited Mon-Sat: 11.00AM — 6.00PM.
What's On: There are currently a few things to see at the gallery. A new textile work by Simon Mullan titled Alles wird gut (Everything Will Be Alright), is displayed directly on the facade, above the gallery entrance.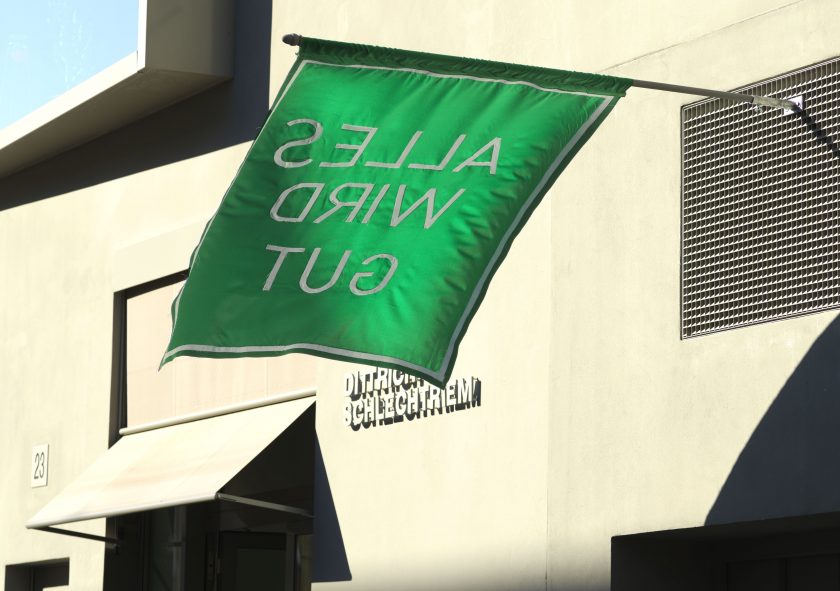 Once inside, you can still catch the group show, DUNA BIANCA, until May 16. And the gallery has newly introduced a rotating exhibition series called Berliner Luft. Each week, the work of a different artist will be presented in the gallery's viewing room. On view this week are new works by Dorian Gaudin. Stay tuned via the gallery's social media on Sunday evenings to find out who will be featured next.
Safety Note: Make sure to plan ahead before your visit. Only one visitor will be permitted to enter the gallery at a time and visits are limited to 15 minutes. You are also required to wear a mask and maintain physical distance while in the space.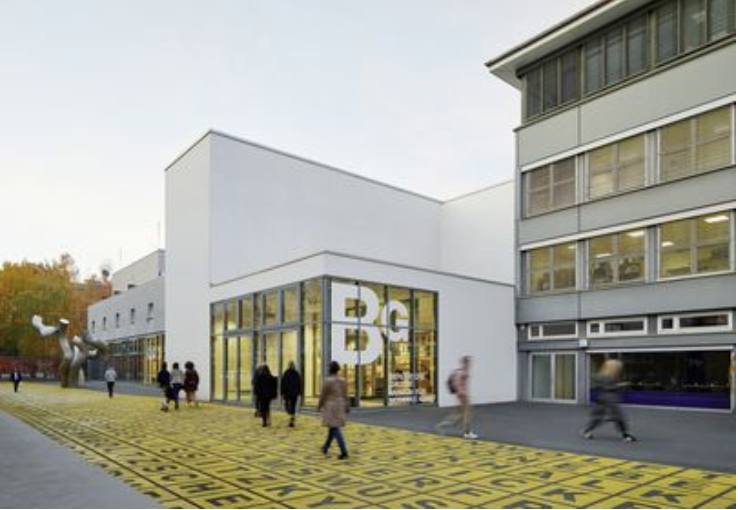 Safety Note: The number of visitors allowed to enter at one time will be limited. Social distancing measures apply (i.e., groups of two at most, if possible, and keeping at least 1.5 m away from others). In addition, visitors should wash and disinfect their hands. Masks are also recommended.
When: The Boros Collection reopens on May 7 with safety and hygiene regulations. Appointments can be made via their online booking system.
What's On: The current exhibition Boros Collection / Bunker #3 can be visited via advance booking of a guided tour. Artists featured include Martin Boyce, Andreas Eriksson, Guan Xiao, He Xiangyu, Uwe Henneken, Yngve Holen, Sergej Jensen, Daniel Josefsohn, Friedrich Kunath, Michel Majerus, Fabian Marti, Kris Martin, Justin Matherly, Paulo Nazareth, Peter Piller, Katja Novitskova, Pamela Rosenkranz, Avery Singer, and Johannes Wohnseifer.
Safety Note: In addition to taking current hygiene and distancing regulations into account, tours are limited to 8 people at a time.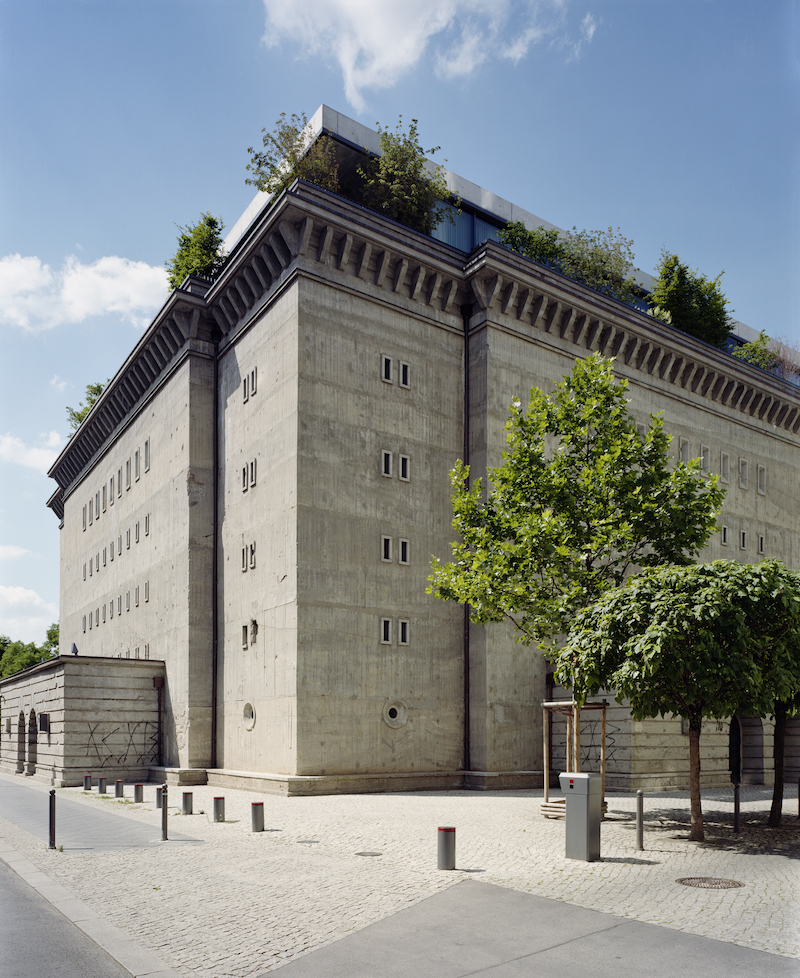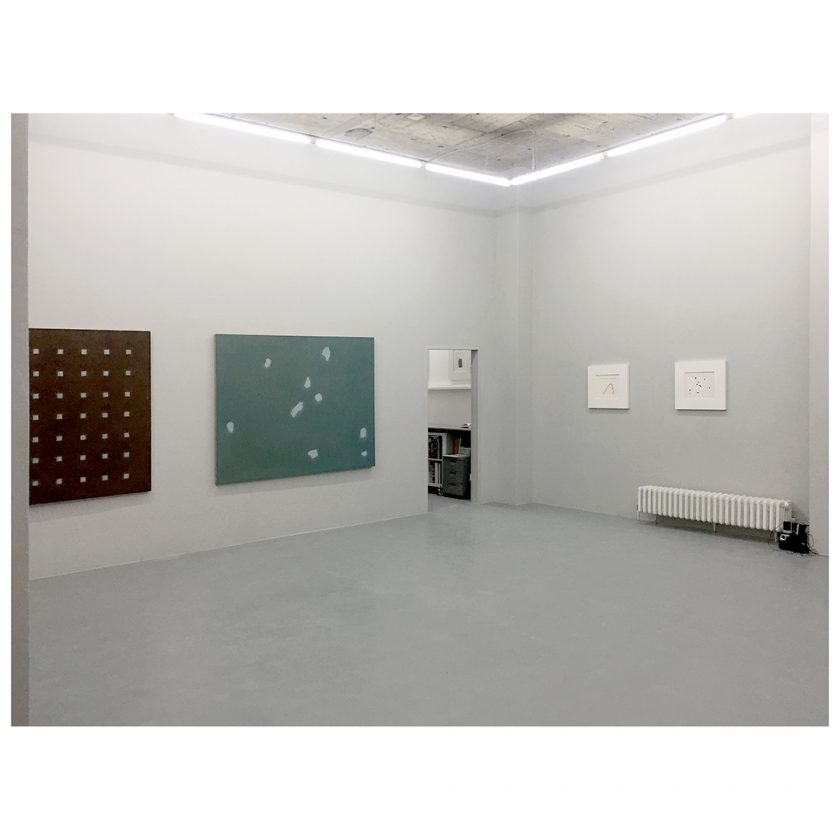 When: The gallery has reopened and the current exhibition can be visit during regular open hours: Wednesday – Saturday, 12pm to 6pm and by appointment.
What's On: The exhibition Dawid | Enlargements has been extended until June 6, 2020. Featured in the exhibition is a series of photo-based paintings (acrylic on canvas) alongside photographic works by Swedish photographer/artist DAWID (Björn Dawidsson). For his paintings, Dawid developed his own technique using pale colors, which he partially blurred. They can be read as translations, colored enlargements of his black-and-white photographs.
When: The gallery has reopened and can be visited during regular opening hours: Tuesday – Saturday, 12pm to 6pm.
What's On: It's the last week to catch Robert Mapplethorpe: XYZ Portfolios and Selected by Robert Wilson — closing on May 9, 2020. Alongside Mapplethorpe's X, Y, and Z portfolios, which are being shown together for the first time in Berlin, also featured is a group of the artist's prints selected by another artist of Galerie Thomas Schulte, Robert Wilson.
Safety Note: Maximum of two visitors permitted at a time.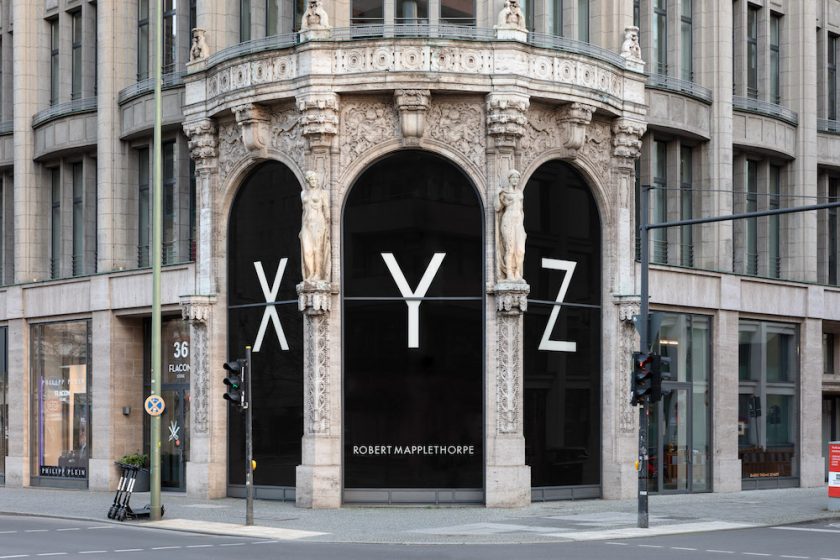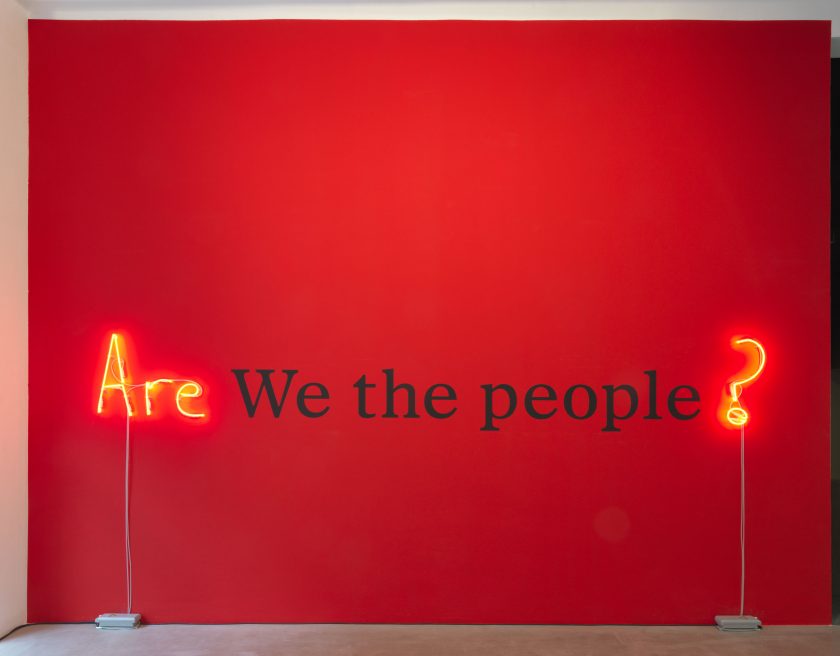 When: n.b.k reopens its exhibitions on May 5, 2020, which can be visited during regular open hours: Tuesday — Sunday 12pm to 6pm and Thursday 12pm to 8pm (ground floor). The showroom exhibition on the first floor can be visited Tuesday — Friday 12pm to 6pm and Thursday 12pm to 8 pm. Please note the Artothek and Video-Forum reopen on May 12 – an appointment should be made prior to visiting.
What's On: It's the last chance to see the current exhibitions at n.b.k. On the ground floor, These Are the Only Times You Have Known has been extended until May 10, 2020. Curated by Arkadij Koscheew and Michaela Richter, the exhibition features the work of 11 international artists who were awarded the Berlin Senate's Visual Arts Grant in 2019.
Presented in the showroom, The Right to Have Rights has been extended until May 8, 2020. The exhibition features the work of artist duo Pauline Boudry and Renate Lorenz. At n.b.k, their new video installation is on view. The performative work centers around an excerpt from the 1951 Refugee Convention, which is still valid today.
Safety Note: Please wear a mask and gloves to your visit.