We checked in with a few art spaces in different cities to see how they have been managing during the Covid-19 lockdown and looking ahead, perhaps, as re-openings begin in some places.
What new projects have they initiated, what have they learned, and where do they go from here? From super clean bathrooms to addressing art world inequalities, here's what they had to say.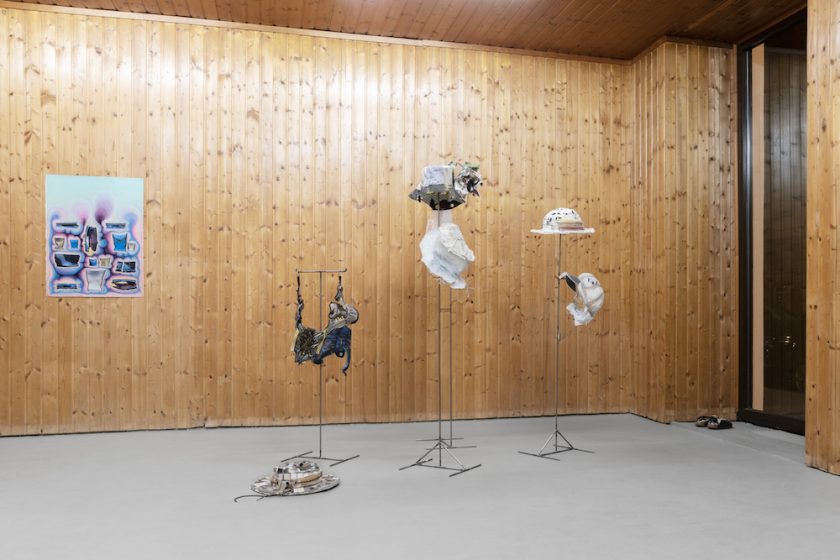 How has the gallery dealt with the pandemic situation and lockdown?
We had to close the gallery the day after opening the exhibition Kinke Kooi <> Tenant of Culture: Fittings. Yet we decided to withhold installation images of the exhibition until being able to reopen. In the meantime we initiated a project entitled Coloring Quarantine. It had the simple aim to collect and share drawings to be printed out at home and colored in. The project ended on Apr 22, the day we were able to reopen. There are 175 amazing contributions still available to download, print and color in for anyone.
What would you say have been some of the biggest takeaways/learnings from this experience so far?
It is possibly too early as we are still in the process of learning how to deal and react to this new situation. Corona brought out the existing inequalities in the art world as well as its excess. Yet this might also include a chance, away from an art-industrial complex represented by slow-moving global galleries towards a more sustainable production. The sense of the local, the immediate art world around us grew in importance together with a renewed sense of relevance for this local art community.
Looking beyond the crisis, how do you envision moving forward?
Any crisis can also foster a chance. We will see what this can be. It is too early to say.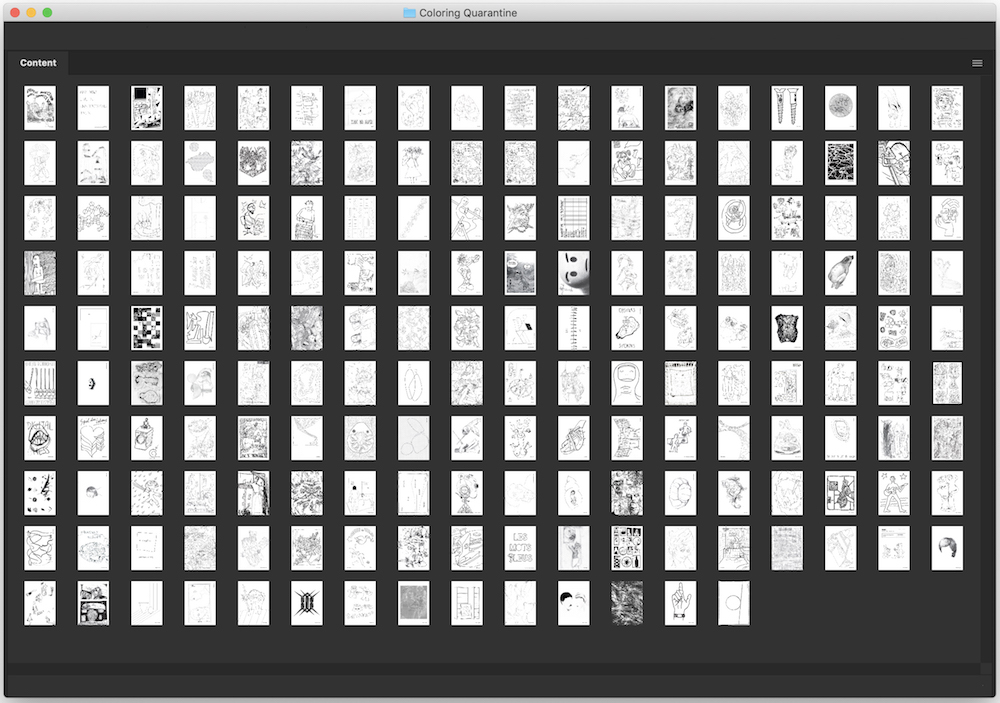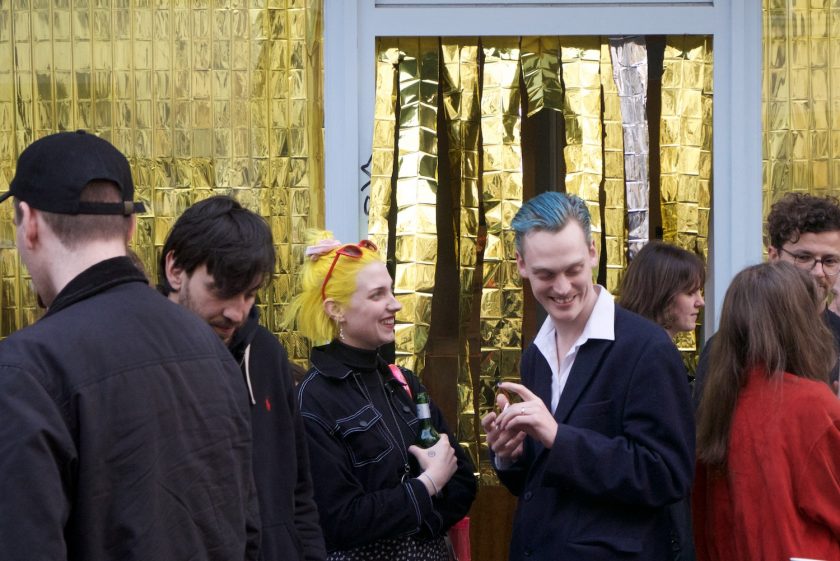 How has the space dealt with the pandemic situation and lockdown?
This has been an incredible opportunity to really look at what we're doing, why we are doing it and who for. Of course, we had a solid idea of this before the COVID era swept over our towns and (hopefully not) up our noses. But now we are in a process of refinement with time to focus on the things that usually get overlooked; our working methods, overall exhibition processes, questioning our purpose and place within the Berlin Art community, meeting both digitally (Zoom, sigh) and occasionally in real life with the now classic elbow point-and-prod greeting. A lot of learning. Still processing it all. It's been intense, but very rewarding. We also had time to really clean our bathroom. We still look at the floor kinda proud.
What would you say have been some of the biggest takeaways/learnings from this experience so far?
We are often too distracted by short term goals. Exhibitions and events are key processes for any gallery or art space, but it is common to get caught up with the production of these without returning to question and refine our overall direction and purpose of the gallery. We've had an opportunity to do this, and realized that this was lacking. We will be taking more time to regularly reflect moving forward. We also want to keep the bathroom super clean!
Looking beyond the crisis, how do you envision moving forward? 
We have decided to keep the art auction within our upcoming program. In response to the current restrictions, all bidding will occur online on our website. People can also book private appointments on the same page of the website. Private appointments opened on May 8th, with the online bidding opening a week later on the 15th. We're excited to see how this works out, fingers and toes are crossed, Bitte!
Like a lot of similar places, we turned to the digital medium to continue our creative output. Even though I feel this aspect of the gallery was strong before the crisis, it was mainly used for marketing; promoting our exhibitions, artists and events. A new thing for us is to use this medium for housing complete projects which live entirely in the digital space. We built a new program—Artist Is Live, where we catch up with members of our creative community and have informal discussions and get to know them beyond their artistic output. We will certainly be taking this program beyond the COVID times.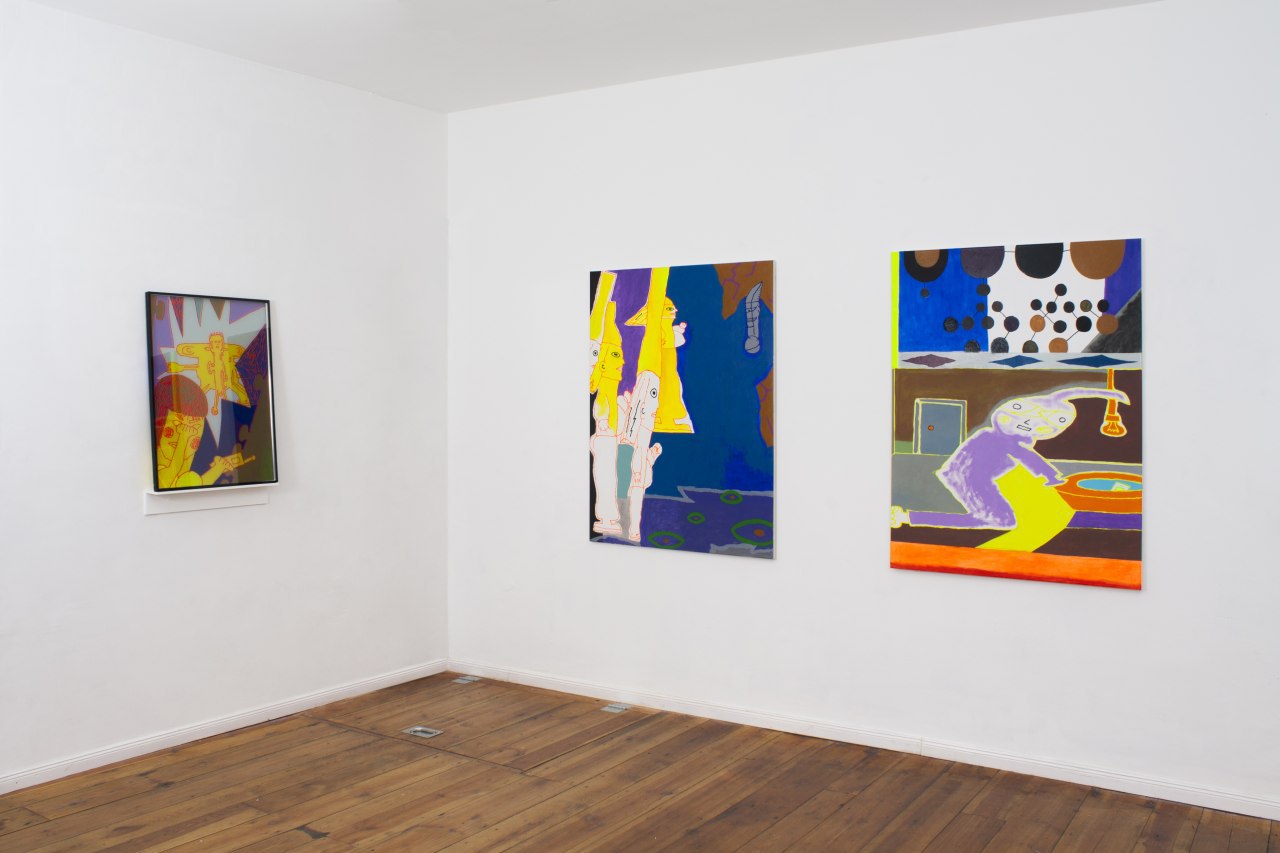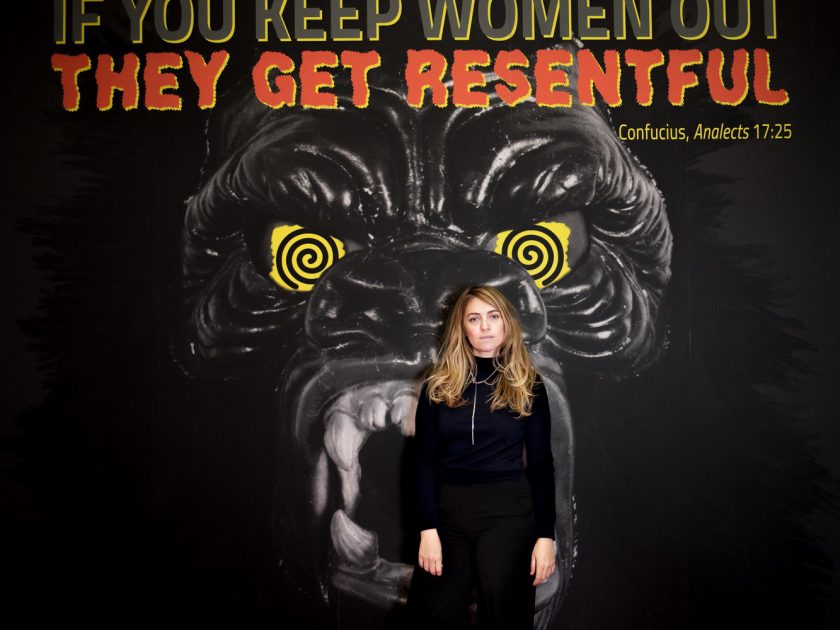 How has the gallery dealt with the pandemic situation and lockdown?
We had an opening for Chloé Piot's exhibition Tabula Smaragdina on the 29th of February. After that day the gallery remained closed. I was paying close attention to what was happening in other countries like France and Italy. It was quite certain that we would have to deal with the same sanitary measures very quickly. My first thought was 'how could we get ready to react?' And like everyone, going deeper online was, of course, the first reflex, the first idea. On the other hand, I was in this mood of first having respect and distance from the real problem, which is a weird pandemic. People are afraid, sick, stressed, perhaps they are overreacting too fast and, from my point of view, it was not the best thing to do.
We already knew that closing the door meant that we would be impacted — no more visits, no more openings. Galleries and artists are dependent on human interactions. But, the word is 'never give up', and after having dealt with huge frustration and global sadness, I got back to promoting Chloé Piot's show online, via social media channels. And I also launched a program: 'CARE' — Instagram stories promoting artists that She BAM! supports and loves through news, visual, and conceptual content. No one should lose interest in art and creativity and we are here to promote it, to make it live and alive. That is a part of the responsibility that we have.
The lockdown also gave me the signal that it was a good moment to have an online platform. We are now experiencing Artsy as a young gallery. I am curious to see what can come out of this! Finding 'new ways', knowing how to rethink yourself is part of the game in the end…
What would you say have been some of the biggest takeaways/learnings from this experience so far? 
I would say that it's never good to think that everything is acquired and signed. Being flexible is important. Even if the virtual twist will never replace the warm contact you can have with people, you can still find there are multiple ways to stay alive. Nevertheless, I also think that deeply rooting a gallery into virtuality as well as into reality is maybe easier to do for already established brands. Finally, I think we should always be prepared to face unplanned events or situations. Crises are part of the package; I've learned that it is a reality.

Looking beyond the crisis, how do you envision moving forward? 
Since last week, the galleries have been able to open their spaces again and that is what we did. And right now, we are displaying Winnie Seifert's solo show, which should have opened on April 4th … Of course, we didn't plan a 'normal' opening; we deal with more spontaneity and flexibility, but we will try to celebrate it with small meetings, private appointments, online views…
Art gives a place to dreams and fantasy and that is something that won't change. Let's stay optimistic… The plan is to give life to all postponed events, to keep on supporting women artists as we have until now, do the first fair as soon as possible (which is a big event for a young gallery) and of course, go meet real people, real artists, beyond the screen — look at art for real, smell it. Right now, it is a bit difficult to have real and locked plans. Developing creativity, still being surprised, going with the flow is actually the mood right now.
Winnie Seifert, Sky (left) and Bunch (right), 2020, oil on canvas. Winnie Seifert: MOOD opens at She BAM! on 15 May.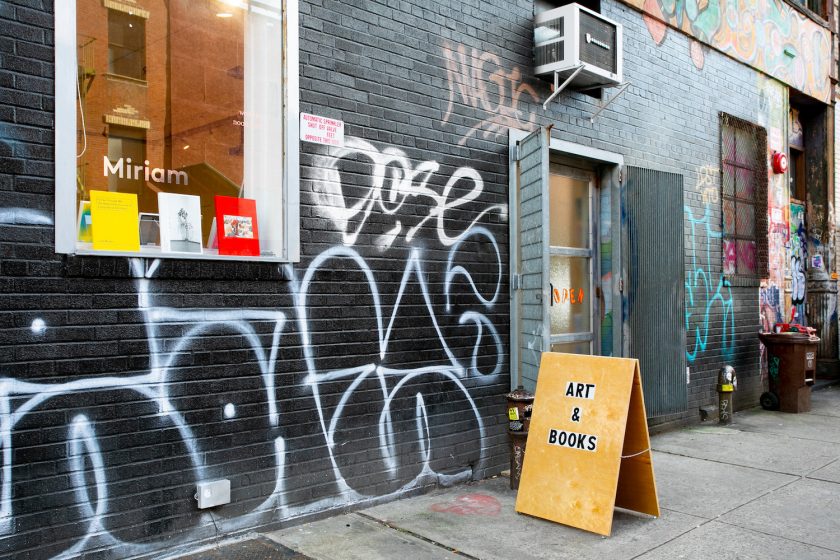 How has the gallery dealt with the pandemic situation and lockdown?
We have been taking it day by day, trying to constantly shift perspective scales; zooming in on what our communities are facing right now and zooming out to see that this is part of a much bigger narrative, which will take a lot of time to properly internalize and respond to. We are trying to take things slow while remaining engaged through intimate curatorial interactions such as our weekly curated newsletters of our favorite digital happenings, virtual workshops that serve as resources for artists, and our first online exhibition, The Friendly Ghost, which opened on Sunday May 9.
What would you say have been some of the biggest takeaways/learnings from this experience so far? 
The learning is ongoing, however, the biggest takeaway so far has been to have patience with the incoherence we are all facing right now without trying to fight it. Learning new ways of communicating, and therefore new ways of collaborating, working from home without a schedule for the first time, and rethinking how Miriam becomes a 'space' without access to its physical home on Bedford Avenue. These challenges represent an extreme shift of focus and need for deep time spent in the process of learning new modes of being. It has also raised the challenging question of what art galleries can provide for its artists and audiences, beyond a connection to objects and lived experiences. What is our role, how can we make meaning and disseminate creative work without adding to the noise of the internet?
Looking beyond the crisis, how do you envision moving forward? 
As is true for everyone right now, our future is still unknown. We are beginning to program in-person exhibitions for the fall months, however, the curatorial approach will thoughtfully consider the possibility that people may not want to gather, or touch objects, or stroll through the neighborhood in their free time. Therefore, the online programs we are working on now while our storefront is closed are being treated as serious investigations that will continue to live as our lifestyles will likely be permanently altered. Our hope is that, when we re-open the gallery, the shift in volume of visitors will translate into more intimate and meaningful one-on-one interactions and opportunities to foster deeper connections with individuals in our community.