We have selected some of the major art events in October, happening internationally and online. With multiple art fairs, exhibitions, and more, it's shaping up to be an exciting month! Make sure to bring your mask and read up on each event's security measurements.
Warsaw Gallery Weekend
October 1–4, 2020
Various Locations in Warsaw 
Warsaw Gallery Weekend – the biggest annual contemporary art event in Poland, celebrates its 10th anniversary in October. This year's edition is extended to a four-day program to ensure visitors' safety. 29 galleries from Warsaw, Łódź, Poznań, Gliwice, and Katowice will present works by established and emerging artists. 
Recommended exhibtions
'Cream' at W Y – a group exhibition in which young artists talk about the reality that surrounds them, comment on their local microclimate, many times in an ironic way, presenting an anti-capitalist approach to life. 
'The Stories We Become' by Małgorzata Mirga-Tas at Galeria Szydłowski – Małgorzata Mirgi-Tas is one of the artists represented at the 11th Berlin Biennale. This solo exhibition will showcase her latest work, which is characterized by combining painting with collages of found fabrics. The artist's commitment to Roma culture and against social exclusion is a strong component of her artistic work. 
'Amalgamate' by Sławomir Pawszak at BWA Warszawa – Sławomir Pawszak's art practice is traditional in its presentation, while at the same time a complex contemplation of the image's role in our contemporary digitalized world. He uses images he finds online and reworks them into his paintings – as a reaction to the overproduction of digital images and their flat, superficial nature. 
'HER DARK MATERIALS' by Maria Loboda at Wschód – Maria Loboda investigates cultural codes in her installations and sculptures. Through the deconstruction and reorganization of common forms and symbols, Loboda has become a unique voice in contemporary archaeology.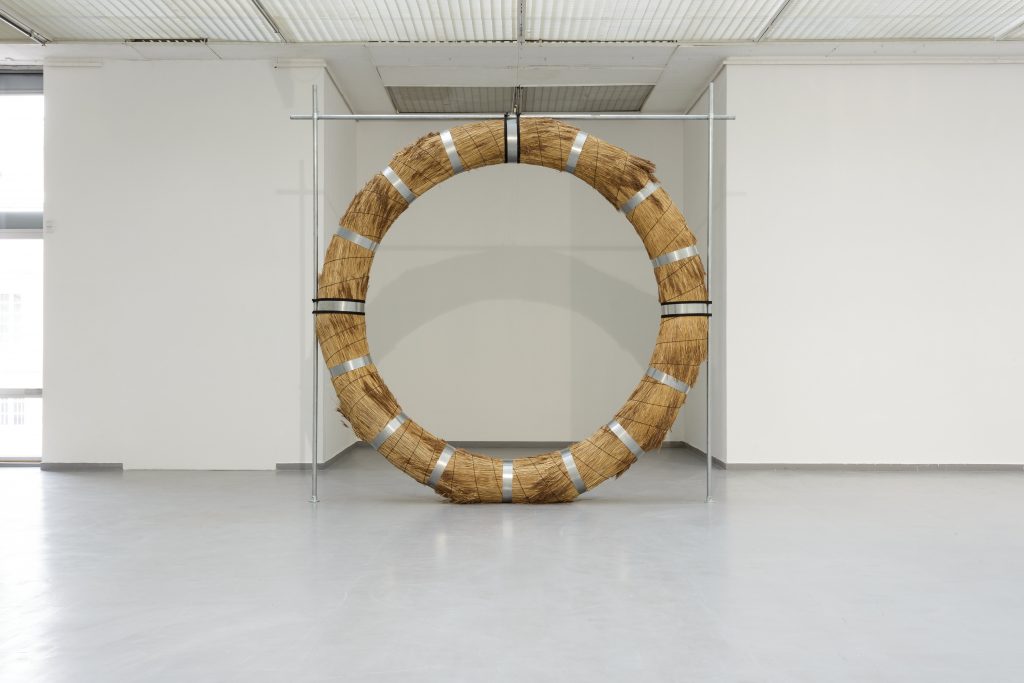 EMOP Berlin
October 1–31, 2020
Various Locations in Berlin 
Berlin has barely caught its breath after September's Berlin Art Week & Gallery Weekend before launching the next big art event. In this year's edition of European Month of Photography, 500 artists will be exhibited at 100 locations spread over the city.
During the EMOP opening days, October 1–4,  Akademie der Künste will host five panel discussions that "seek to locate photography as a medium in a time of exponential growth in image production, as an art form, as a means of critical and political intervention, and as a tool for memory storage," as well as an exhibition, book talks and a film program. Due to Corona restrictions, visitors are asked to book exhibition slots and tickets in advance.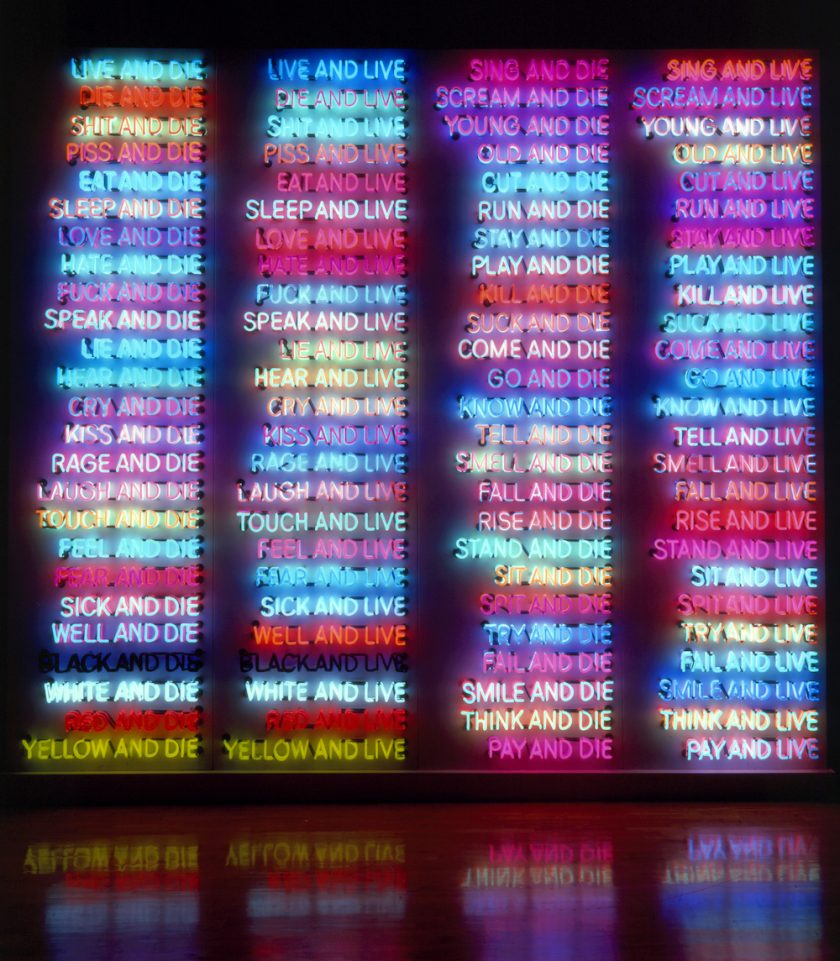 Bruce Nauman Solo Exhibition
October 7, 2020 – February 21, 2021,
Tate Modern, London
Since the late 1960s, Bruce Nauman has continually tested what an artwork can be. This will be the first major exhibition in London dedicated to his body of work in more than 20 years. Tate Modern invites visitors to the artist's universe "through immersive installations with a strong emphasis on sound and moving image, as well as poetic sculptures and neon pieces." To comply with Covid-19 regulations, visitors need to book timed tickets in advance.