At times like these, art becomes even more meaningful. We experienced that first-hand seeing the submissions to our open call 'Alone Together,' hosted with Studio Uncoated. Today we are happy to announce the three winners of the open call – selected by Josephine de Fijter.
The three winners will all be awarded equally with 250 EUR each, a feature in our magazine, and a one-hour consultation with a curator from Studio Uncoated.
Winner Announcement by Josephine de Fijter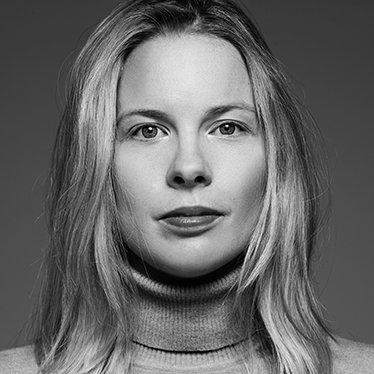 It was such a pleasant surprise that so many participants joined this open call. I am glad to see that so many of you turned to creativity to express yourself, especially coming from all over the world, sharing the same spirit.
One of the main topics among the submissions was around touch; how to savor this sense while being unable to use it. Another one was "participation," with artists sharing their perspectives of life in isolation. Others explored the topic of "introspection;" embracing this moment to reflect on who they are and what they choose to be. I have learned a lot and enjoyed seeing all these new works and reading your statements.
Here they are, our three equal winners of the open call Alone, Together: Laura Besancon, Nikola Emma Ryšavá, and Daphne van de Velde.
Alone, Together (2018-)
Alone, Together is the video documentation of a participatory live work, with residents living in London tower blocks. It is particularly poignant with regards to social distancing and isolation, yet shows the collective effect of individual action/participation. Despite being physically distanced, it depicts the result of connecting on a mental and emotional level, through co-creation and collaboration – even between people who may not know each other.
See more works by Laura Besancon.
Josephine de Fijter's Statement
When I saw the work "Alone, Together" I was mesmerized; the concept is well-developed, with its strength in its simplicity. The thought of each household participating in this work, playing to the sound in a synchronized manner is the exact example of co-creation that we need in these times, where connectivity prevails. Compliments for Laura and the inhabitants of the high-rise, making it seem easy to be attuned with one another.
Love is Blindness (2018) & Connections (2018)
The sculpture 'Connections' was inspired by the end of a particular relationship, and an important part of the artwork is watching the textile connections between the two figures break and decay. The sculpture is exhibited outside, and after some time, all of the connections and feelings (represented by those textile parts) will be lost, and the figures won't be one but two lonely figures.
See more works by Nikola Emma Ryšavá.
Josephine de Fijter's Statement
The artist captures a lot of emotional narratives. Combining different materials to make the relationship between people change over time due to natural circumstances. I noticed that in times of crisis, people start to reflect and choose their connections with others wisely. It makes us choose who to spend our time with online as we are deprived of having physical contact. The connection points between more people may become less, but the few that remain will become stronger.
Sleepers (2020)
The work is about the makeable body in today's reality of physical isolation, we have become as thin as a screen. How do you shape yourself amidst the universal mold that impose itself on you everywhere, as norm and standard. The era of empty shells.
See more works by Daphne van de Velde.
Josephine de Fijter's Statement
The limitation of their movements and the screen being their ''touch point'' feels in line with our current situation, where time seems to go slower as we are awaiting what will happen. We are stuck and in an uncomfortable position, but we need to have the patience to adapt to our new conditions. Great idea to make the movements in the video go slow. As a viewer, you want it to go faster and for the people to find a comfortable position. These counter sensations you feel as a viewer in your own body make this work very strong.
About Josephine de Fijter & Studio Uncoated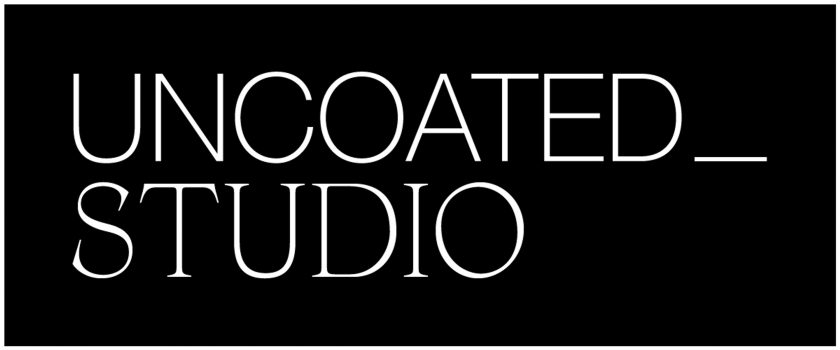 Josephine de Fijter regards herself as an "experience designer," aiming to have a positive social impact on society by letting art take a bigger part in our daily lives. In collaboration with other artists and creatives, she designs spatial installations that connect people with their senses.
With Studio Uncoated, she organizes exhibitions, set-up collaborations with brands, hosts a podcast, and organizes talk show events for photography. 
She is always looking for new artists to work with, send her your work at submission@uncoated.de.
Learn more: www.uncoated.de
www.studiouncoated.com
Instagram: uncoated_platform