Through an abstract visual language and fluid technique, Abie Franklin builds unknown realms shaped and inhabited by biomorphic forms in the series 'Painting the Inverted Space'.
Abie Franklin grew up in Tel-Aviv, in close proximity to the Mediterranean — and a relationship to the sea continues to play a central role in his current practice. This takes shape via abstract deep-sea lifeforms and liquid applications of paints and inks, alongside grainier textures and warped geometric grids.
"Nature is unavoidable to my practice and is also my greatest inspiration. The lifeforms and environments are a chimera of constructed human and naturally occurring forms," he says.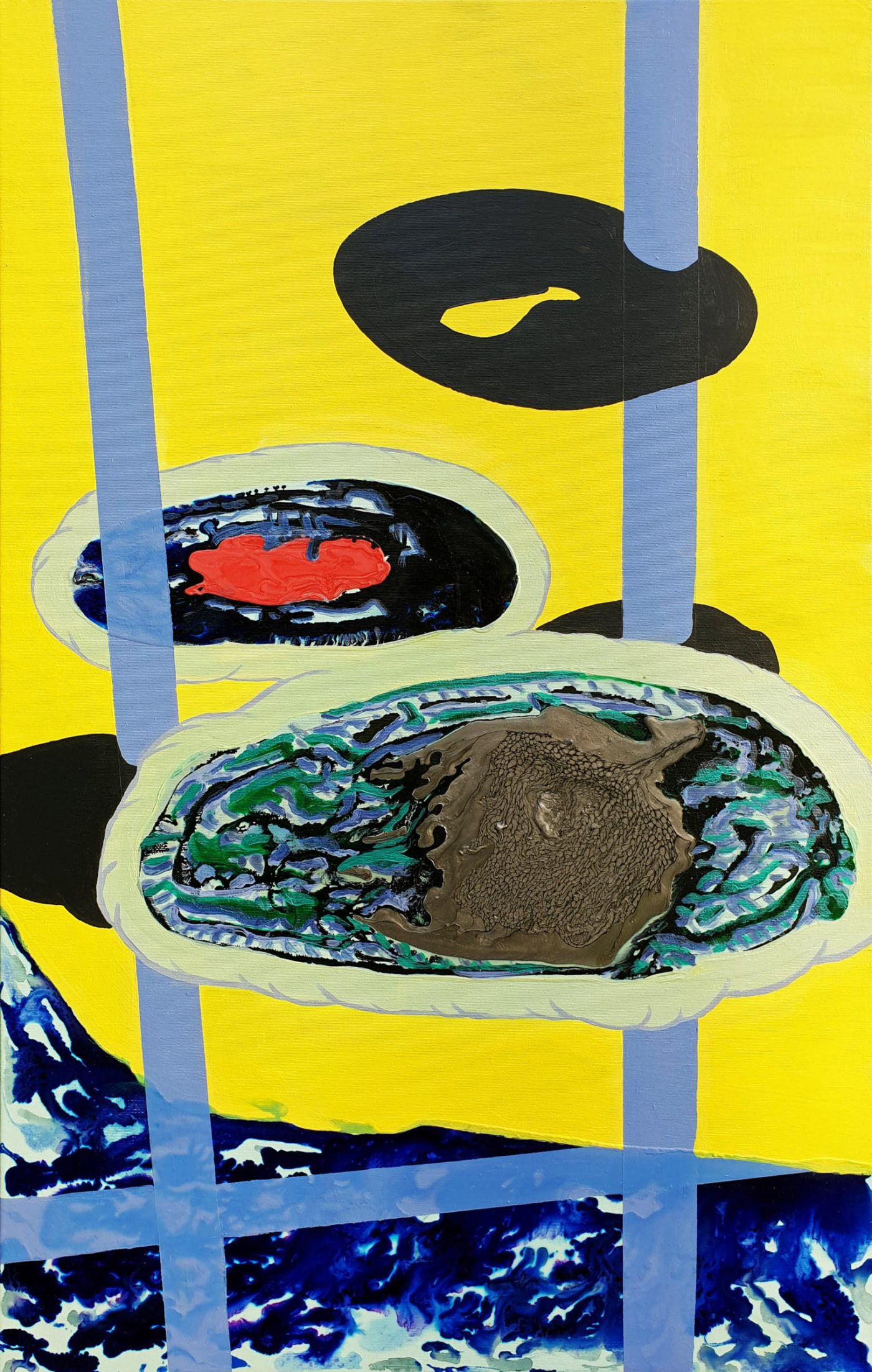 "A recurring theme in my artistic practice is how space and materials frame our understanding of and relation to nature in the Anthropocene."