Residencies can be an exciting opportunity for artists, but the process can also be overwhelming. To find out how to make the most of your residency program, we talked to a few former residents of the renowned Akademie Schloss Solitude. Based on their experiences, they shared 5 real life lessons about residency programs with us.
The international residency program at Akademie Schloss Solitude has been running for 30 years on the grounds of the late-Baroque castle, and is equipped with 45 studios for accommodating residents. The retreat-like site, located just outside the city, is designed to give residents time and space for their practices, balanced with the opportunity for interdisciplinary exchange. 
Most of the artists, art writers, curators, and academics that we spoke to have participated in more than one residency program. With their varied experiences they were able to offer rich perspectives and give us valuable insight on how to thrive in an art residency. Here are the 5 real life lessons about residency programs that they thought you should know: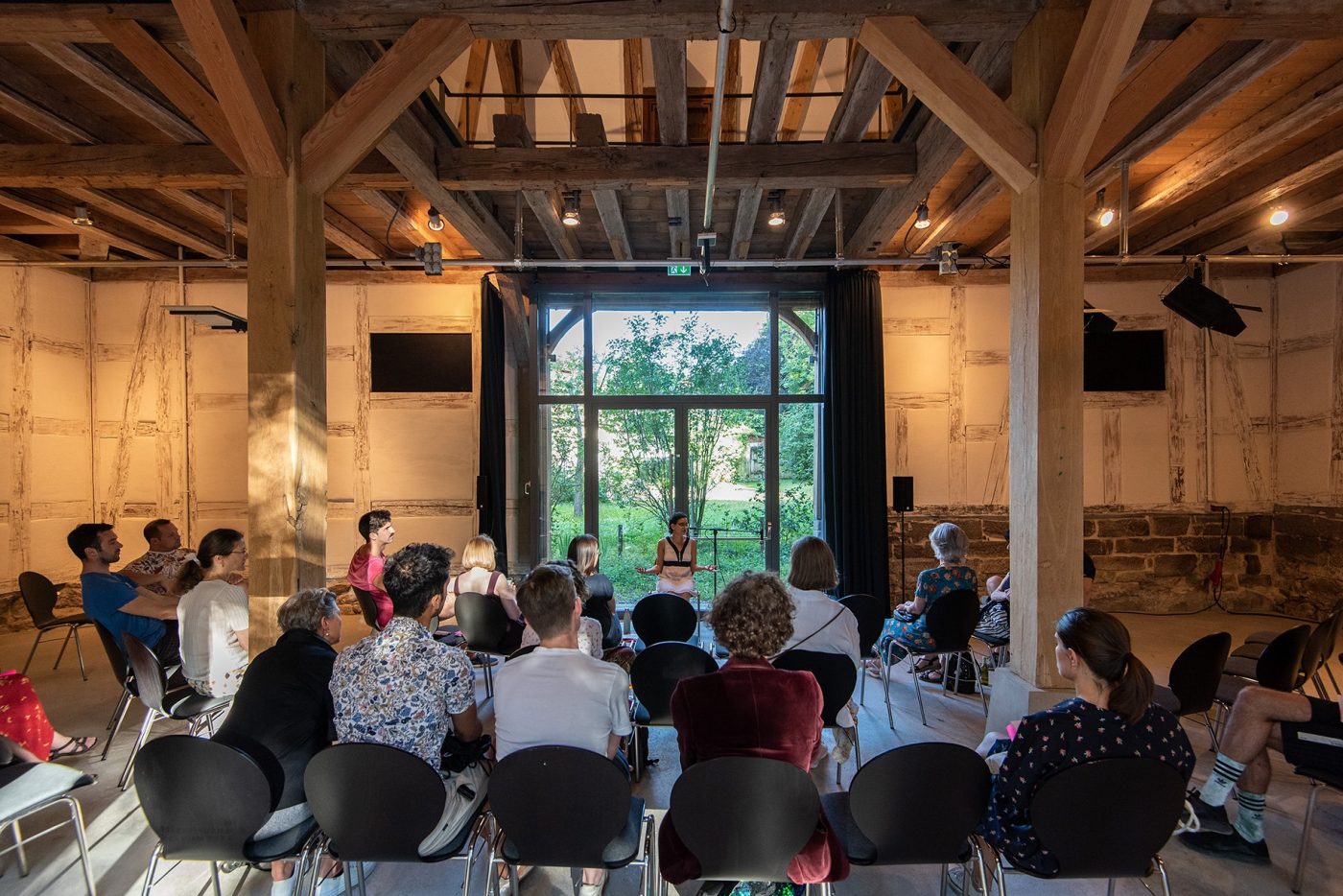 1. Stay open and flexible
"Don't stick too much to your original plans, whatever they are. Just be open to whatever pops up."

– Luca Hillen, multimedia artist, performer and art journalist. 
One of the major points that came up is about flexibility. Many say they learned to stay open and adapt when participating in a residency program. 
Maybe your project starts taking a different shape or route from the proposal you wrote when you applied. And that's ok! Nothing's set in stone. Expect that your plans will change, grow and reshape along the way. Don't box yourself into a preset idea. 
Curator and art writer Sarie Nijboer suggests coming into it with a rough sketch of what you want to do, while staying open to changes:
"I went into the Pink Island residency program in Jeju/South-Korea with a very clear proposal. But in the end, I realized that it wasn't really possible, because there were circumstances and conditions that I hadn't been aware of before arriving. So then I had to adapt, which took some energy. Whereas I came to Schloss Solitude without any proposal at all. Which also meant that it took more time."
So, go in with an idea of what you want to do, but allow yourself to experiment. After all, that's what residencies are for.
2. Set realistic goals
Researcher and art writer Edith Lázár recalled that, during her residency, something she struggled with was negotiating the lack of a set timeline or deadline for her work.
She describes this challenge in terms of managing your own time and expectations:
"self-management and how one implements that without creating situations of exhaustion — the difference between self-expectations and an idealized notion of productivity."
Having the time and space to do your work is certainly a plus. But this sense of freedom is not without its limitations. It's important to set realistic goals for yourself. It's probably easier said than done, but it could be key to avoiding added stress and pressure.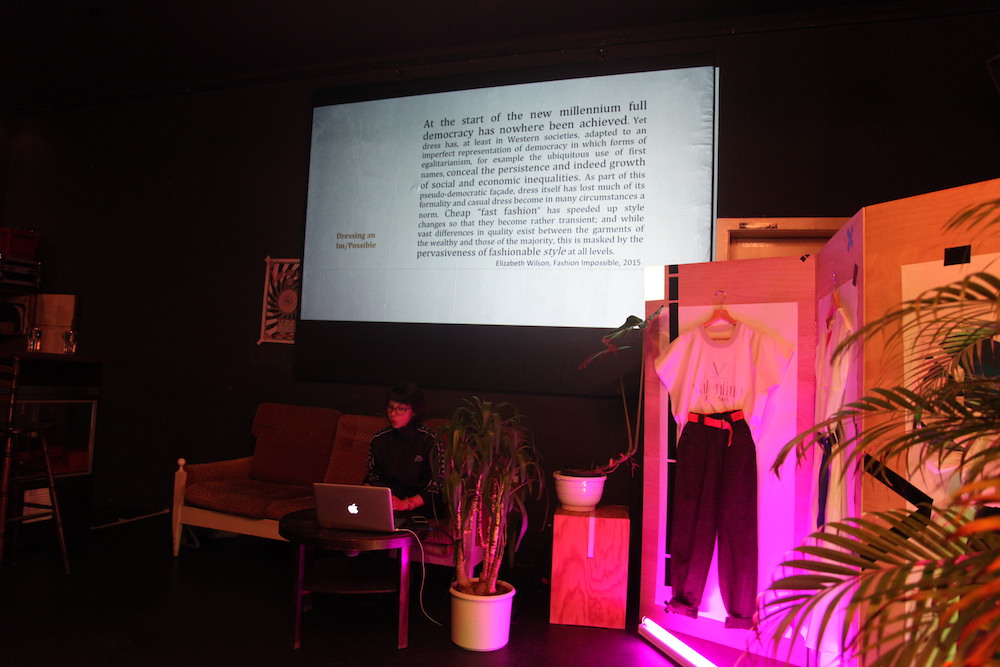 3. Institutional structures aren't always reliable
Maybe you heard about what happened during an art residency on a container ship a few years ago. If not, here's a brief overview: A program based out of a Vancouver gallery placed an artist on a container ship for a 23-day residency at sea. Once underway, the company that owned the ship went bankrupt and couldn't afford to dock — anywhere. The artist and crew were stranded at sea. 
Curator, editor, and researcher Krzysztof Gutfrański, who has participated in many residencies internationally, used this example to illustrate the idea that institutional support structures may be unstable at times — whether due to environmental factors, internal politics, conflict, or lack of funding.
While the above example may be extreme, the point is clear. Basically, expect the unexpected. 
Although the goal is to spend time on your work and develop your practice, be prepared to deal with things outside of that. Because there may be other situations you need to negotiate. 
With all the admin and bureaucracy that might go along with running a program or the flux of residents coming in and out, nothing can be taken for granted.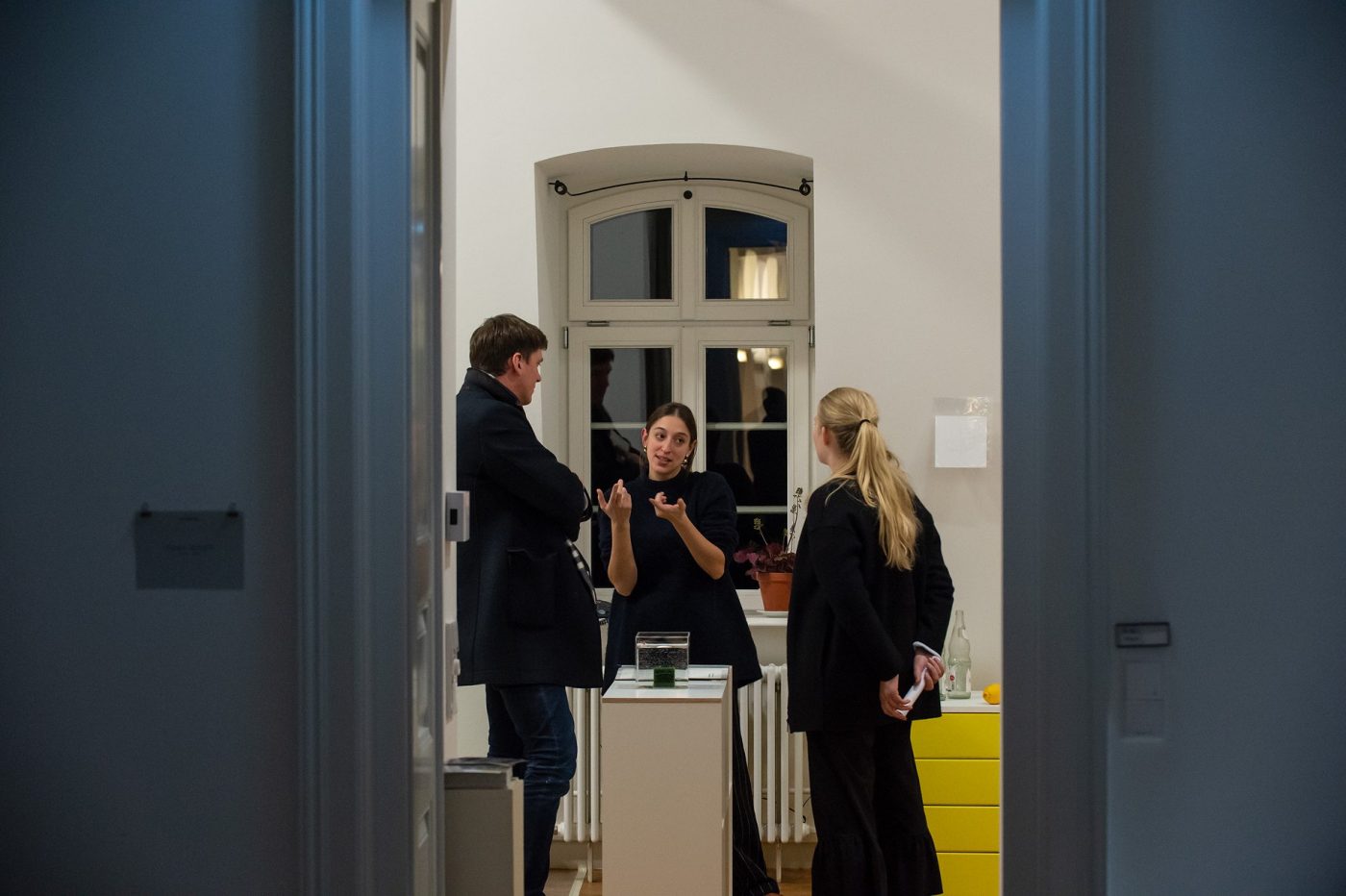 4.  Social dynamics can be tricky 
"…what community means and the feeling of being in a community is ever so elusive, particularly in terms of communication. As it often happens, a 'we' is usually a fragile thing."
– Edith Lázár 
You may suddenly find yourself in a situation where you come into social interactions much more frequently, and even more intensely. There may be the desire, or even pressure, to build community. Plus there's not only relationships between residents to negotiate, but also with program staff. And maybe sometimes you feel like being social and sometimes you enjoy a little alone time. 
It's important to know when to communicate your needs and boundaries. And to realize that it may take time and not always be so easy to understand those of others. 
Luca Hillen, who works with performance, films, theater and art journalism, referred to the experience as a social exercise. As he explains: 
"Being confronted with the social aspects that come up, it helps me to be as open and flexible as I can. And to realize that everything is fine — even if it's uncomfortable for a moment, or even upsets me. Or, if there's some negative emotions involved. That's just part of the process."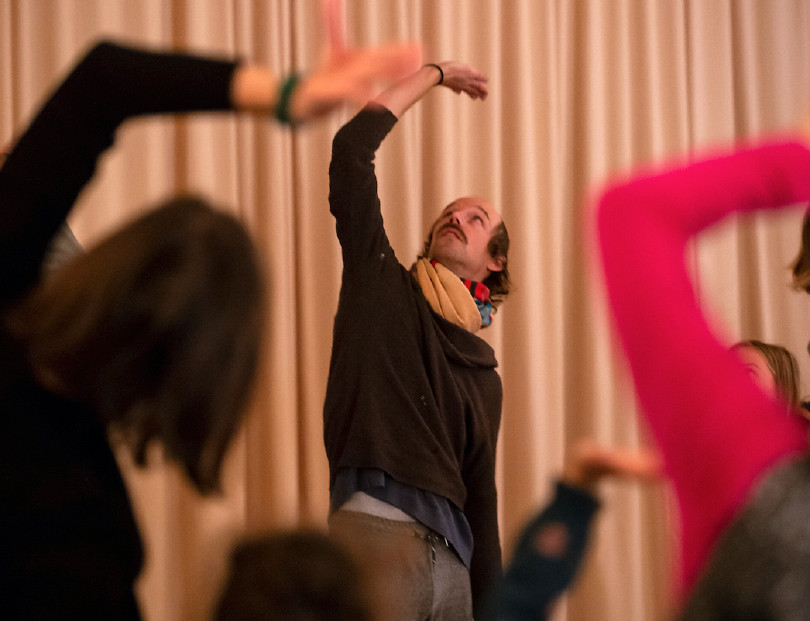 And, of course, while you're coming into contact with others, getting to know each other and sharing experiences, it might also lead to strong bonds. Edith Lázár pointed out the beauty and difficulty of this: 
 "I think the biggest challenge and, simultaneously, the experience I treasured the most was the flow of residents, very diverse and engaging, which comes nonetheless with the emotional distress of saying goodbyes to people you started relying on."
5. Your work doesn't end with the residency
This isn't to say that you shouldn't take advantage of the time you have during the program period. But there are ongoing relationships, ideas, projects and ways of working that develop and grow out of the experience and continue afterward. 
"I had in mind that when I finish here, it's really finished. You leave and it's gone and you go onto the next project. But I think it's an illusion to think that you can just cut it loose. Because it does still have this after effect. For example, what does it mean to be in a different place and part of a new community and a new culture?" 

– Sarie Nijboer
A residency can be so much about process. And it's also about getting out of your own context and gaining new perspective. 
Of course, you'll want to have something to show for your time there, but that doesn't mean that it has to be fixed or final!
Now that you've got these 5 real life lessons about residency programs to keep in mind, maybe you're ready to start applying. If you're looking for some further insights into art residencies, you can also check out our guide on art residency scams and how to avoid them.