𝗖𝗹𝗲𝗺𝗲𝗻𝘁 𝘃𝗼𝗻 𝗛𝗼𝗹𝘀𝘁𝗲𝗶𝗻'𝘀 (aka SHVLFCE) 𝗻𝗲𝘄 𝗰𝗼𝗹𝗹𝗲𝗰𝘁𝗶𝗼𝗻:"𝗧𝗵𝗲 𝗱𝗶𝘃𝗶𝗻𝗲 𝗺𝗲𝘁𝗵𝗼𝗱 𝗼𝗳 𝘁𝗵𝗲 𝗠𝗼𝗼𝗻 𝗤𝘂𝗲𝗲𝗻" is ready for viewing.
And you are invited!
An actual prequel of "Sons and Daughter of the World Eater", von Holstein's last year show at Disconnect Store Berlin.
"𝘈𝘴 𝘛𝘩𝘦 𝘔𝘰𝘰𝘯 𝘘𝘶𝘦𝘦𝘯 𝘪𝘴 𝘵𝘩𝘦 𝘮𝘰𝘵𝘩𝘦𝘳 𝘰𝘧 𝘵𝘩𝘦 𝘞𝘰𝘳𝘭𝘥 𝘌𝘢𝘵𝘦𝘳, 𝘴𝘩𝘦 𝘳𝘦𝘱𝘳𝘦𝘴𝘦𝘯𝘵𝘴 𝘵𝘩𝘦 𝘱𝘰𝘵𝘦𝘯𝘵𝘪𝘢𝘭 𝘰𝘧 𝘢 𝘶𝘯𝘪𝘷𝘦𝘳𝘴𝘦 𝘸𝘩𝘪𝘭𝘦 𝘵𝘩𝘦 𝘞𝘰𝘳𝘭𝘥 𝘌𝘢𝘵𝘦𝘳 𝘳𝘦𝘱𝘳𝘦𝘴𝘦𝘯𝘵𝘴 𝘪𝘵𝘴 𝘵𝘢𝘯𝘨𝘪𝘣𝘭𝘦 𝘳𝘦𝘢𝘭𝘪𝘵𝘺.
𝘛𝘩𝘦 𝘔𝘰𝘰𝘯 𝘘𝘶𝘦𝘦𝘯 𝘥𝘪𝘦𝘥 𝘨𝘪𝘷𝘪𝘯𝘨 𝘣𝘪𝘳𝘵𝘩 𝘵𝘰 𝘵𝘩𝘦 𝘞𝘰𝘳𝘭𝘥 𝘌𝘢𝘵𝘦𝘳, 𝘭𝘦𝘢𝘷𝘪𝘯𝘨 𝘴𝘬𝘦𝘭𝘦𝘵𝘢𝘭 𝘳𝘦𝘮𝘢𝘪𝘯𝘴 𝘰𝘯 𝘸𝘩𝘪𝘤𝘩 𝘨𝘳𝘢𝘷𝘪𝘵𝘺, 𝘦𝘭𝘦𝘤𝘵𝘳𝘰𝘮𝘢𝘨𝘯𝘦𝘵𝘪𝘴𝘮 𝘢𝘯𝘥 𝘯𝘶𝘤𝘭𝘦𝘢𝘳 𝘧𝘰𝘳𝘤𝘦𝘴 𝘤𝘰𝘶𝘭𝘥 𝘭𝘢𝘺 𝘵𝘩𝘦𝘮𝘴𝘦𝘭𝘷𝘦𝘴 𝘶𝘱𝘰𝘯."
As usual, expect a mind snaring display of original pencil and ink artworks depicting a foggy but archetypal narrative; a contemporary, still ethereal exploration of the human perception of the world origins.
𝗧𝗵𝗲 𝘃𝗲𝗿𝗻𝗶𝘀𝘀𝗮𝗴𝗲 will take place on 𝗦𝗮𝘁𝘂𝗿𝗱𝗮𝘆 𝘁𝗵𝗲 𝟭𝘀𝘁 𝗼𝗳 𝗔𝘂𝗴𝘂𝘀𝘁, from 𝟳 𝘁𝗼 𝟭𝟬𝗽𝗺.
𝗧𝗵𝗲 𝘀𝗵𝗼𝘄 will be on view 𝘁𝗶𝗹𝗹 𝘁𝗵𝗲 𝟮𝟲𝘁𝗵 𝗼𝗳 𝗔𝘂𝗴𝘂𝘀𝘁.
𝗢𝗽𝗲𝗻𝗶𝗻𝗴 𝘁𝗶𝗺𝗲𝘀: 𝗧𝗵𝘂𝗿𝘀𝗱𝗮𝘆 𝘁𝗼 𝗦𝗮𝘁𝘂𝗿𝗱𝗮𝘆, 𝟮 𝘁𝗼 𝟳𝗽𝗺.
𝗔𝗽𝗽𝗼𝗶𝗻𝘁𝗺𝗲𝗻𝘁𝘀: Contact us by phone: +49 (0) 30 9840 2889
*Admissions at the time may be limited due to Covid19 situation.
---
---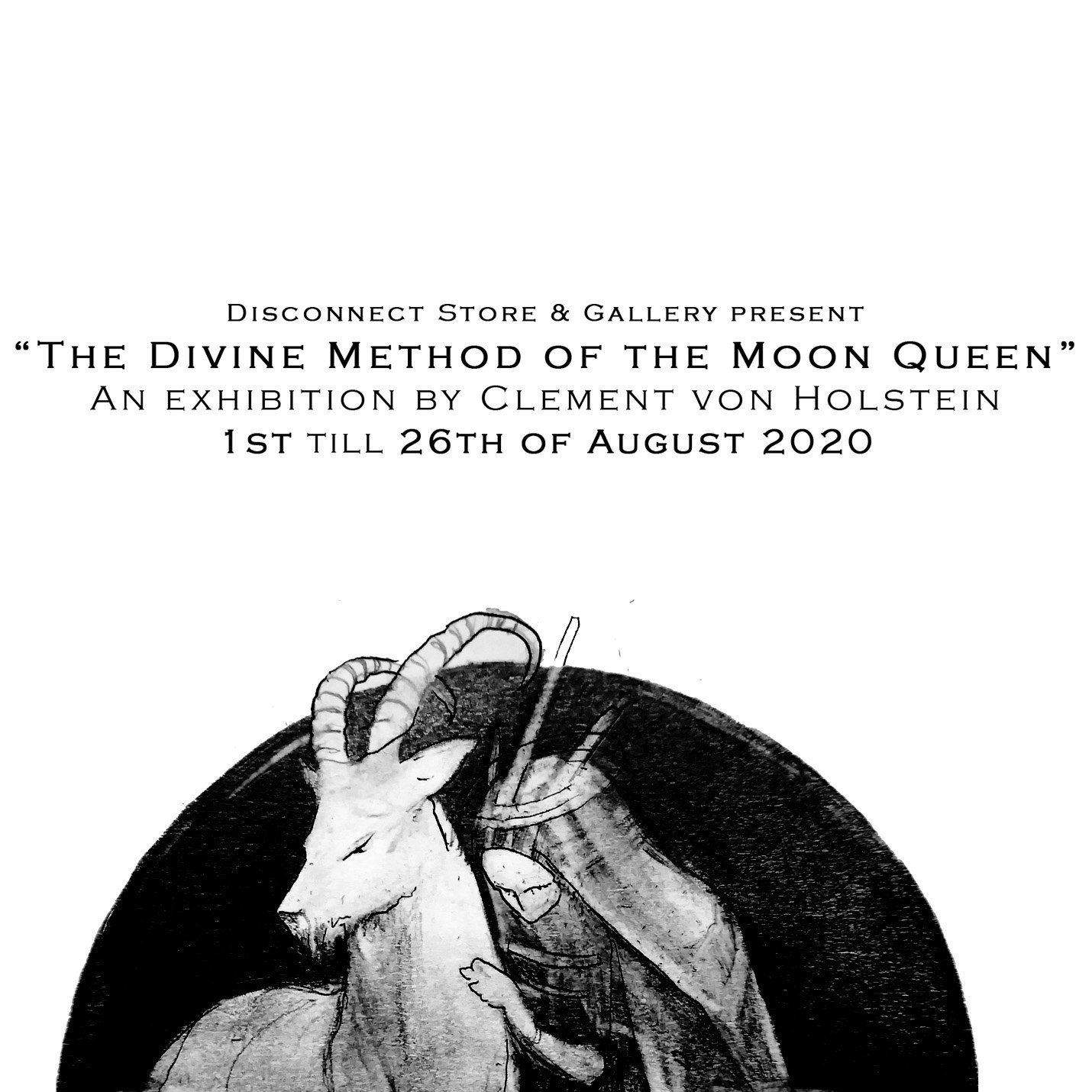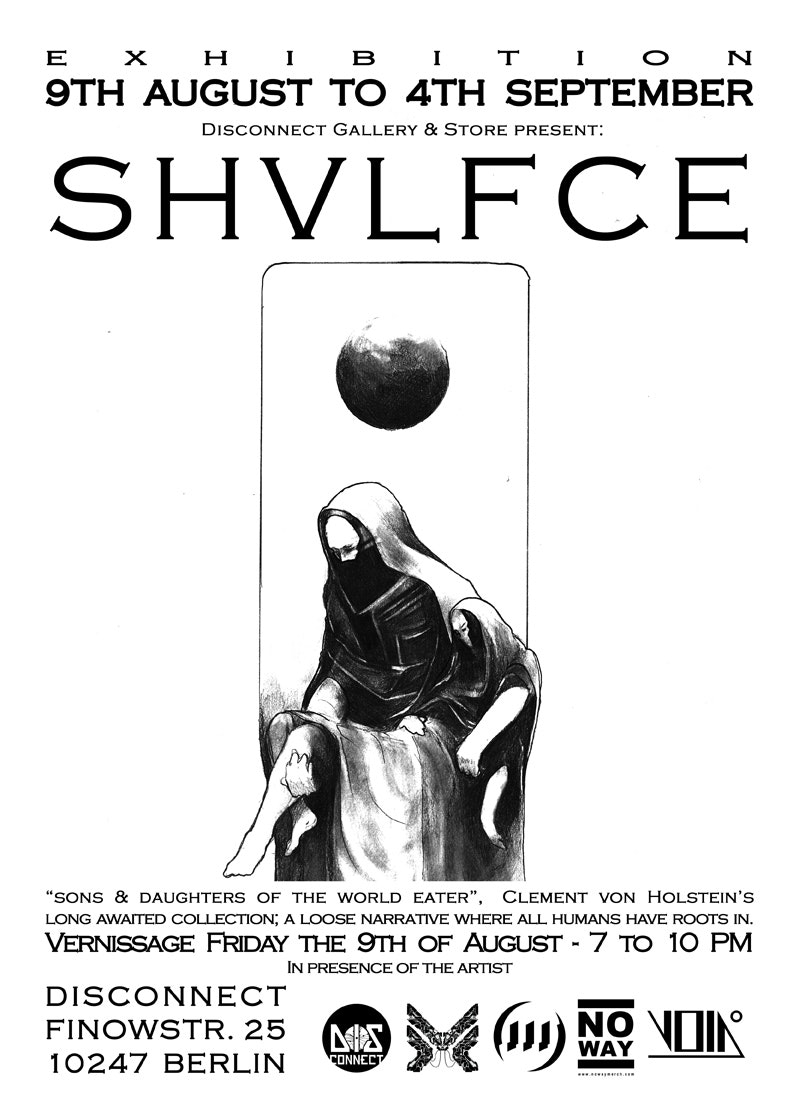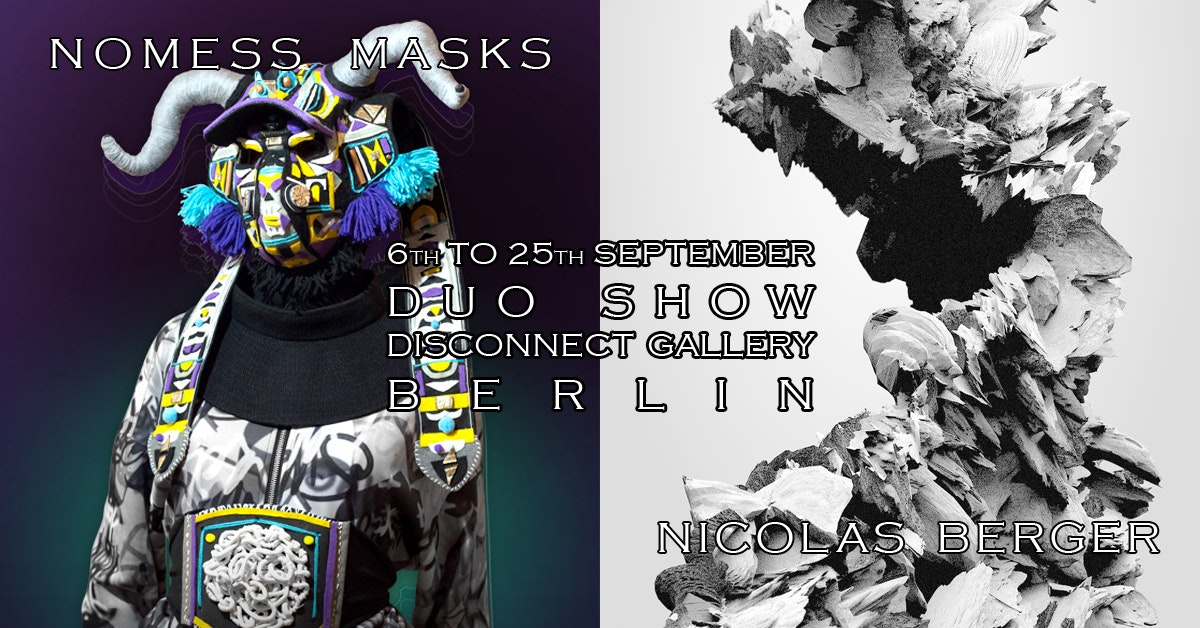 ---