In the Galerie Graumalerei in Berlin Neukölln, from 25.10. to 1.11. inclusive, current etchings, hand drawings and the charcoal drawing Waldstück/ Pine Forest (2020)(ca. 160 cm x 320 cm) by Julia Ludwig are on display.
The pictures mostly show landscapes or natural details, rarely we look into the faces or also at the hands of friends and relatives of the artist.
Photographs, sketches or the memory are used as a starting point. These existing pictures are isolated from their context and intensively questioned about their personal meaning in the process of creation. Through elaborate production processes, an attempt is made to restore their aura in the age of mass digital reproducibility. The resulting prints and drawings provide a PLAIN SIGHT on things, yet leaving us alone with the enigma hidden in each picture.
Due to the current situation, there will be no vernissage.
NOTE in the context of the Corona Regulations: Entry to the exhibition is only permitted with contact details. It is compulsory to wear a mouth-nose cover in the exhibition room. Only 3 persons are allowed in the interior at any one time. Visitors* who have had contact with a person suffering from COVID-19 or who themselves suffer from an upper respiratory tract infection in the last 14 days are not permitted to participate in the event.
All information is without guarantee
The specifications are subject to change in the course of current developments in the occurrence of infection.
---
---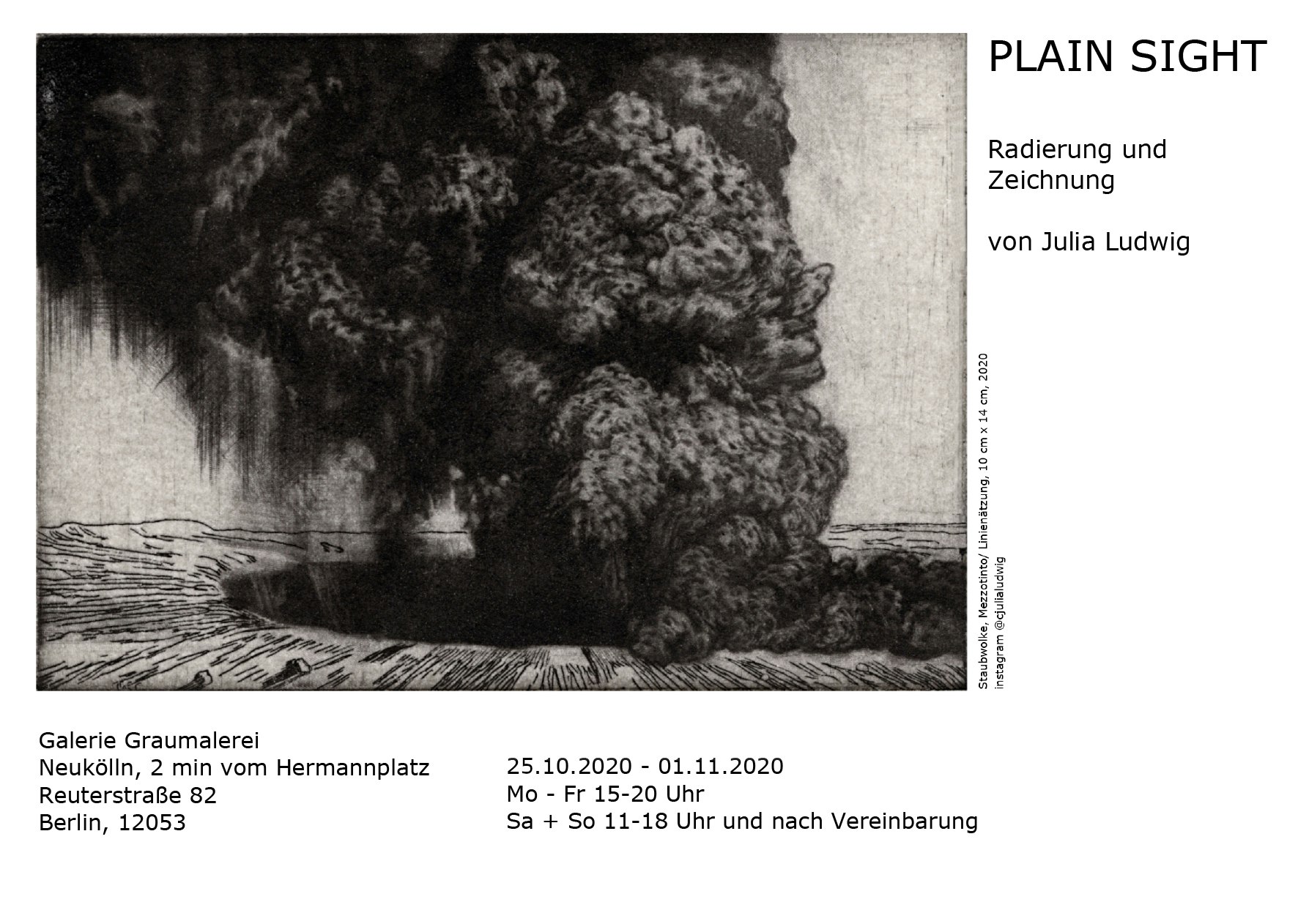 ---