"The works of generative art are created in whole or in approach of part with the use of autonomous systems. A system in this context is usually dead and can independently determine the nature of the work of art, which would otherwise require decisions made directly by the artist. In some cases, the human creator can claim that the generative system is his own artistic idea, and in others that the system takes on the role of author.
(wiki)
The drawing machine is an interactive installation, whose works are a synthesis between several factors - the programmed randomness that the machine performs, the influence of the moving in the gallery audience in the changing light of the environment and the dynamics of the double pendulum. The experiment moves along the thin electric green line between art and science, transforming hypothetically predictable-unpredictable data into graphic images. During the exhibition, the robots will continue to paint synthesizing the parametricity of the computer program with "random" dependencies in the physical world and will complement the exhibition until it closes.
As the creator of the drawing robot, I abstract from the process of creating the work of art and leave the creative activity to my work. In this process I involve the humans, which through its walks interacts with the robot, but leaves the interpretation of this interaction to the machine itself, which through its own logic will be "inspired/reprogrammed" to change its drawing. The experiment raises the question of the authorship of the work: does it belong to the artist, to his media or is it the fruit of the environment in which the work is born?
Interactive installation, varying sizes
The instalation includes robots that draw, their works, video art
PC, Arduino, PureData, camera, servo motors, monitor, drawings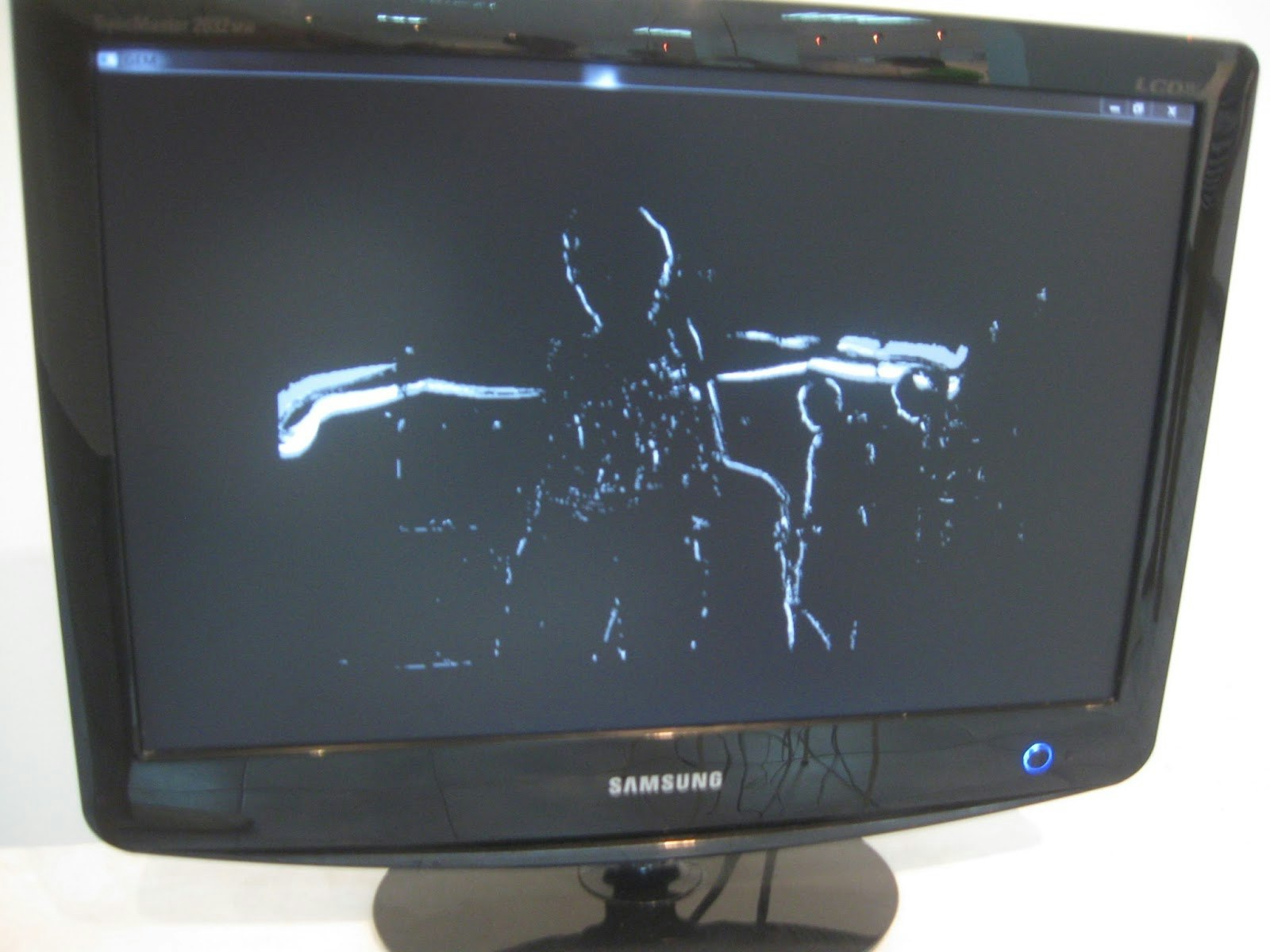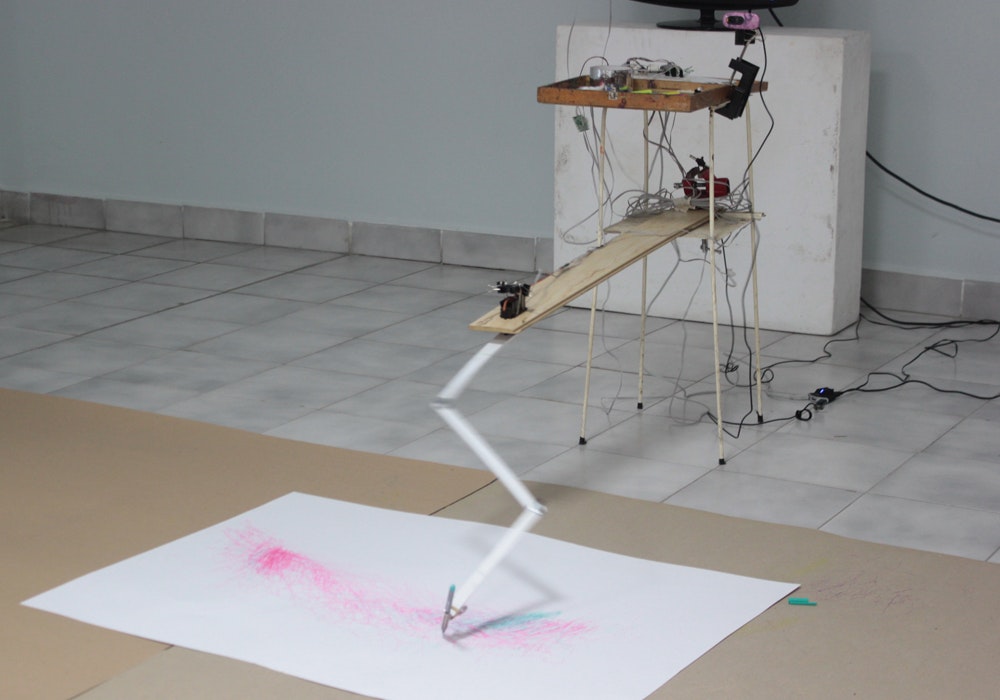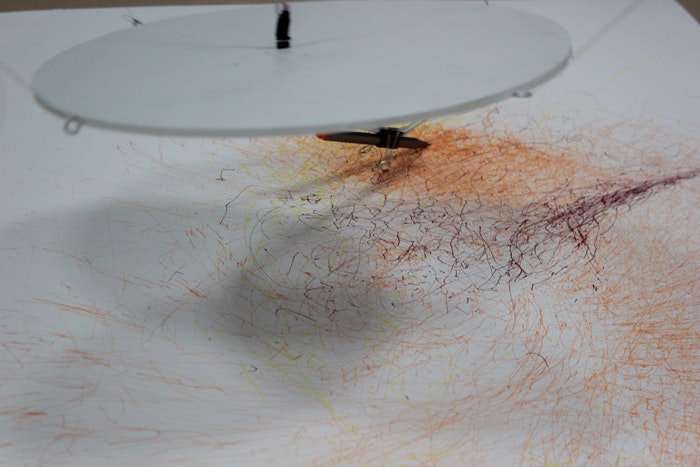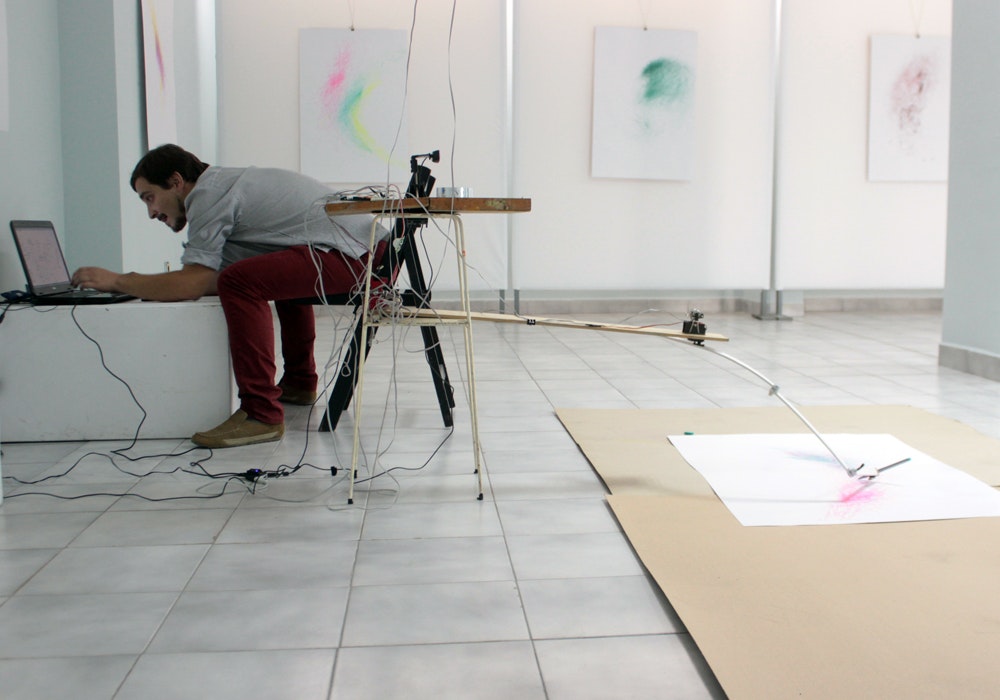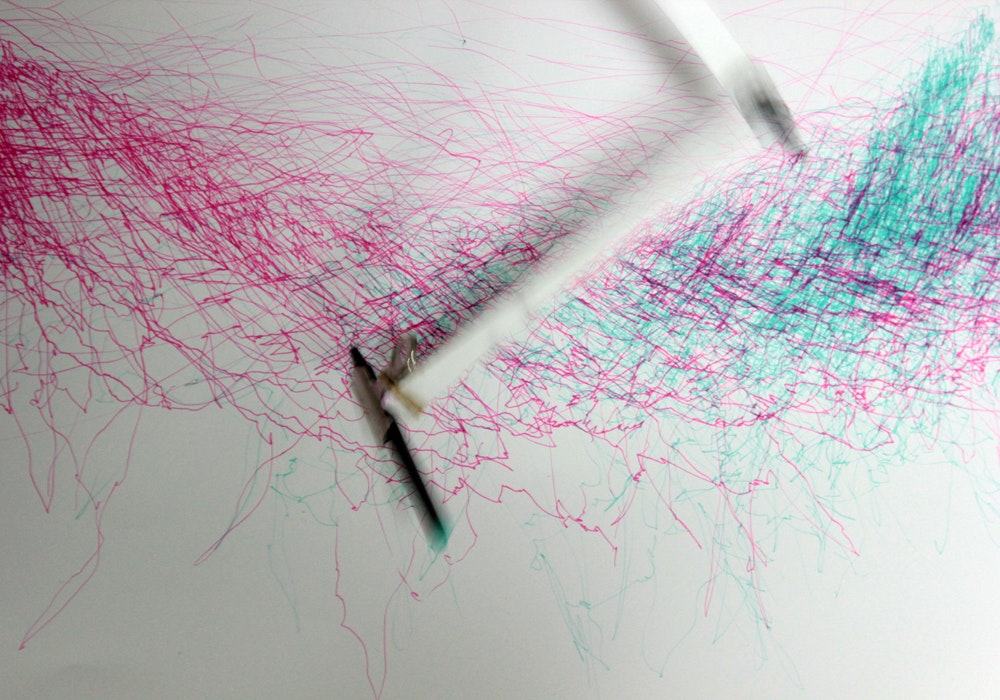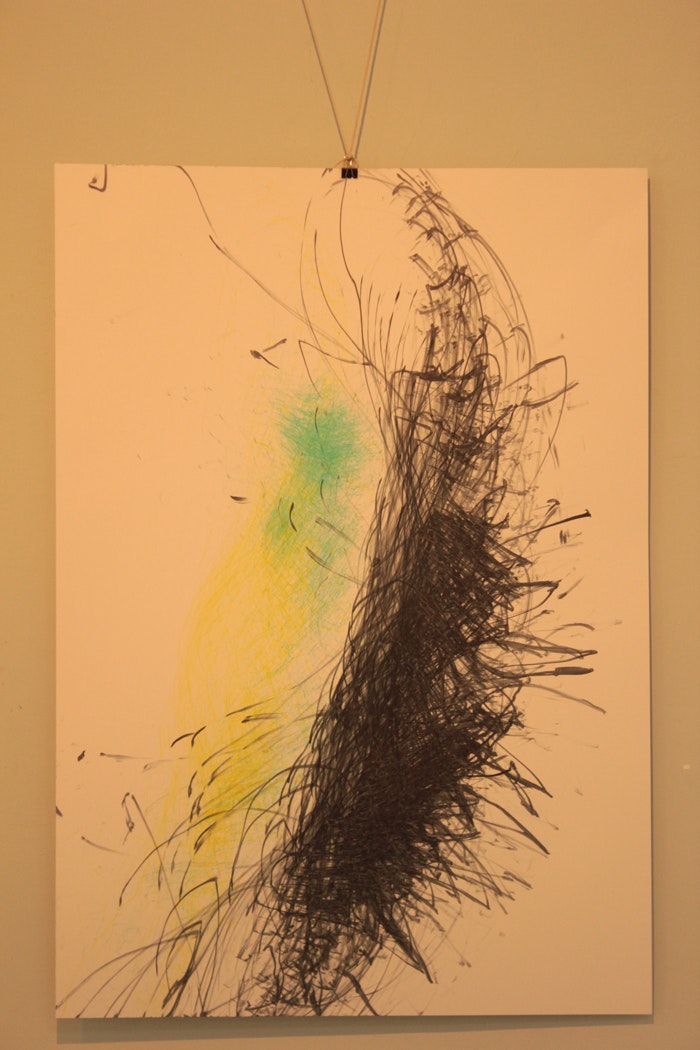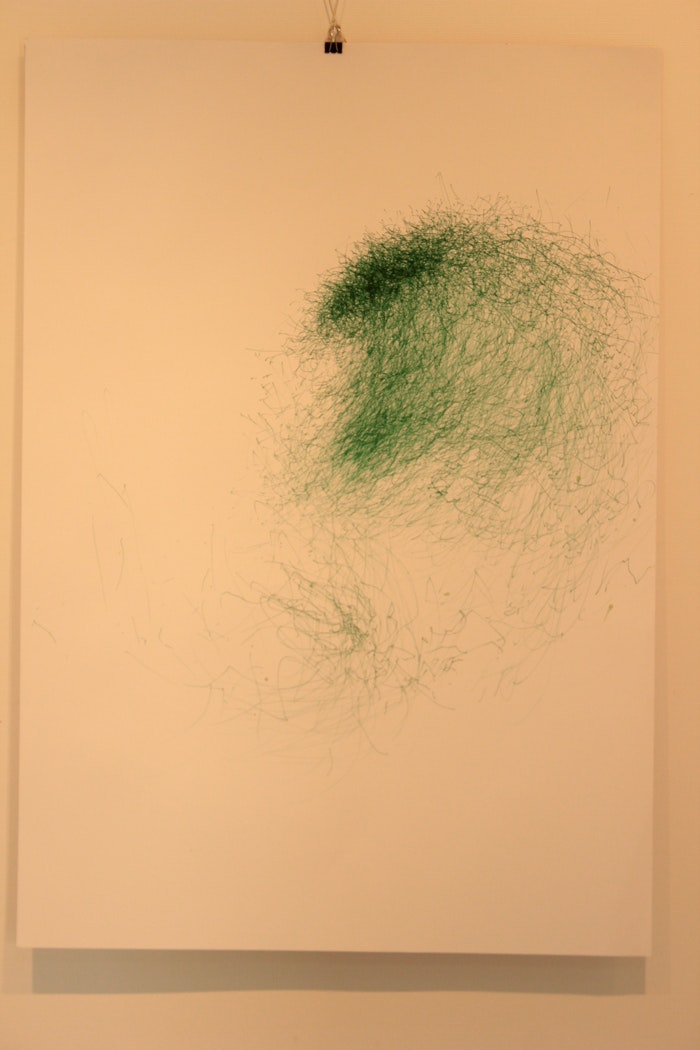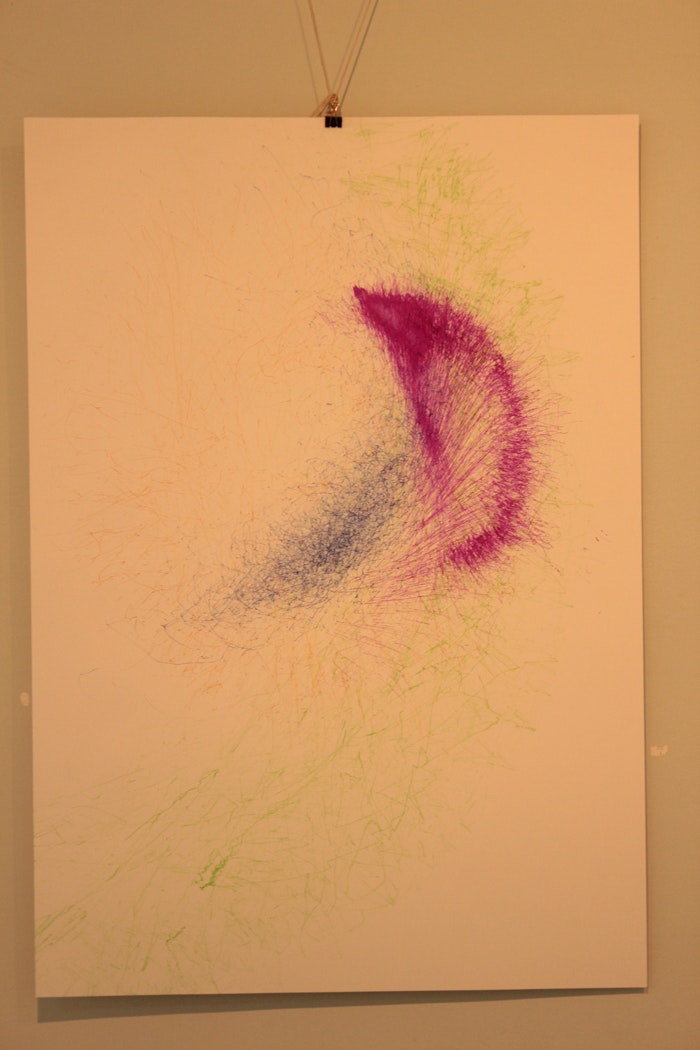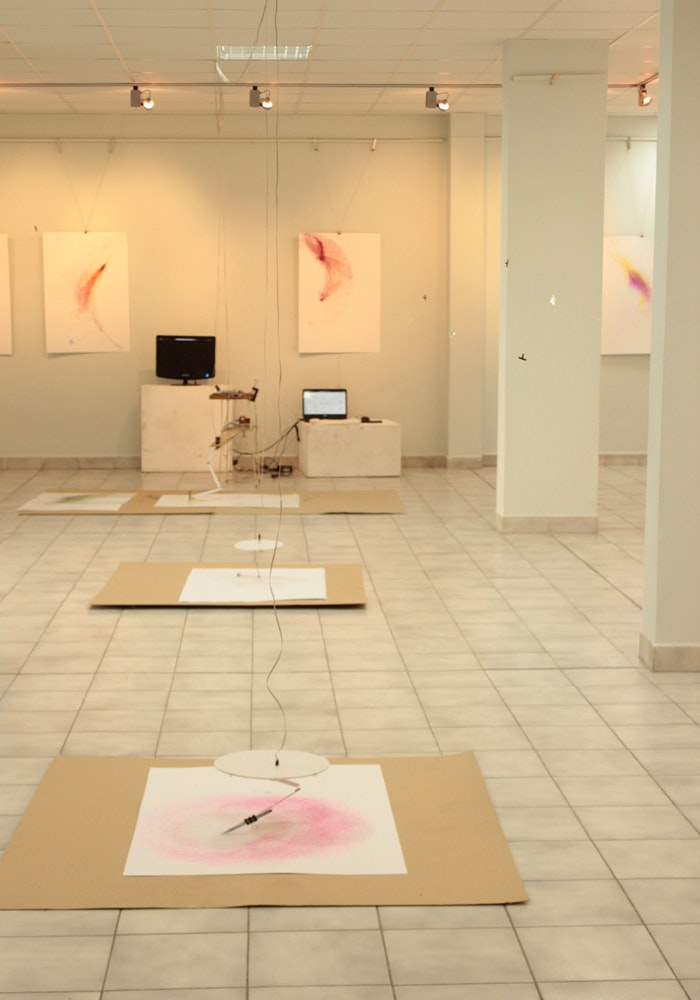 ---
---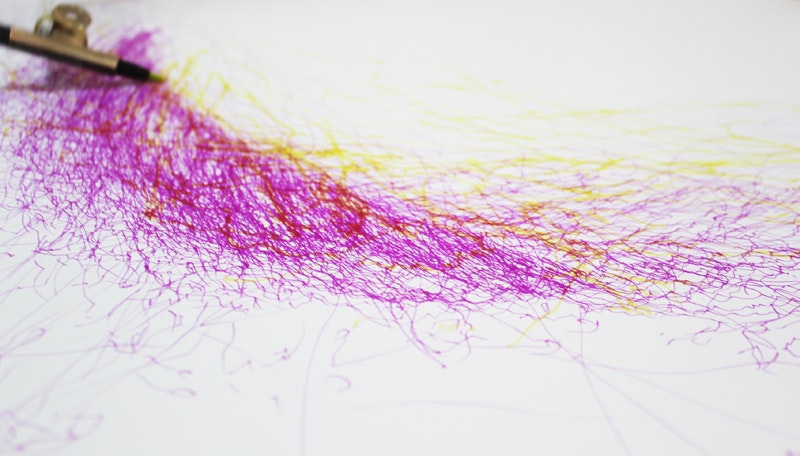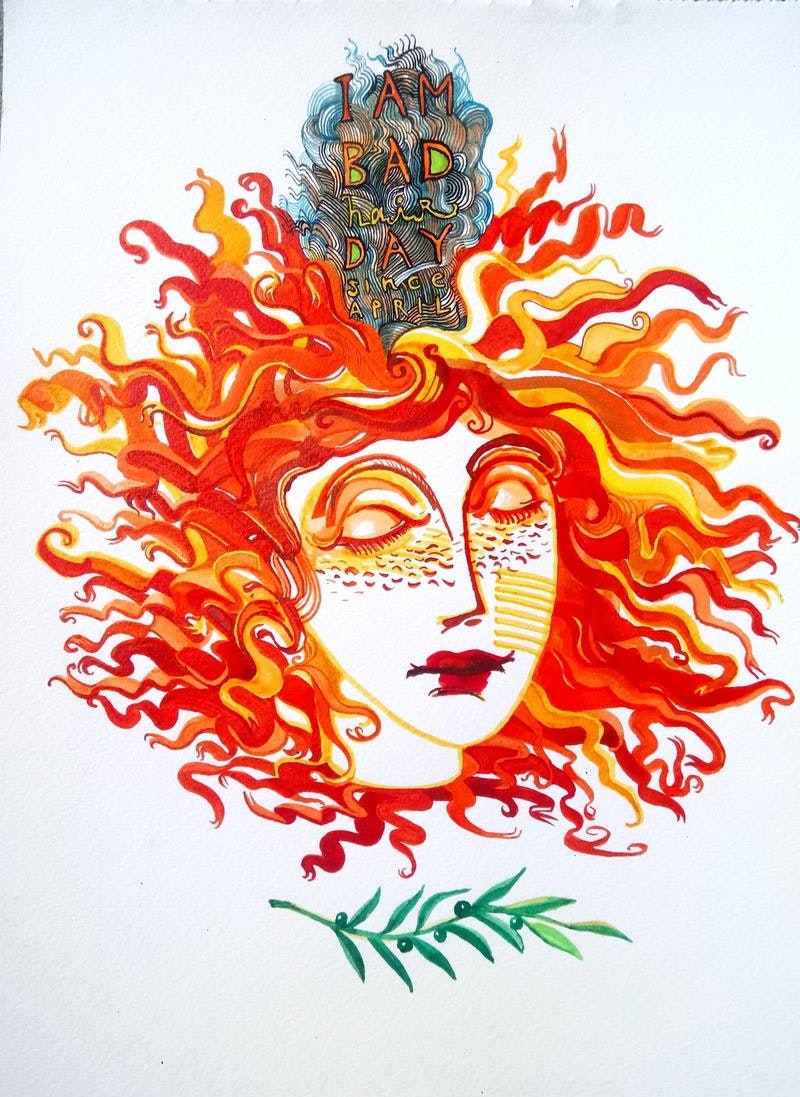 ---