Eine Closed Circuit Video Installation
Vernissage: 05.12.2013 ab 19h
Öffnungszeiten: Fr, 06.12. – So, 08.12., 16-20h
THE SITUATION ROOM ist eine begehbare Closed Circuit Video-Installation. Sie besteht aus dem kulissenhaften Nachbau der Raumsituation in dem gleichnamigen Presse-Bild von Pete Souza, das er am 1. Mai 2011 im Situation Room des Weißen Hauses während der Tötungsaktion von Osama Bin Laden fotografiert hat. Dieses Bild ist zur vorerst letzten und abschließenden Bild-Ikone des "War on Terror" geworden.
THE SITUATION ROOM ist eine echte Filmkulisse. Eine fest installierte Videokamera filmt die Kulisse exakt in gleichem Ausschnitt und gleicher Perspektive wie seine Bildvorlage und überträgt das Bild auf einen Bildschirm genau dort im Raum, wo auch die US-Regierung die Tötung von Osama Bin Laden verfolgen konnte. Der Besucher kann die Installation betreten und sich frei in ihr bewegen, in das Bild hinein und wieder aus ihm heraus. Die Installation ist eine freie Bühne für das Reenactment durch den Betrachter. Das "Public Viewing" (Michael Diers) im Bild wird zum Public Viewing in der Installation. Während jedoch die US-Regierung in der Bild-Vorlage den Tod Osama Bin Ladens betrachten konnte, erkennt sich der Besucher in der Installation wieder nur als Zuschauer der nicht sichtbaren Exekution. Das Bild bleibt in sich geschlossen. Seine Problematik wird direkt erfahrbar: die Installation zeigt uns, dass es uns nichts zeigt. Wie ein Spiegel wirft sie unseren Blick auf uns selbst zurück. Hinter ihm bleibt das Versprechen der totalen Transparenz und Sichtbarkeit in einer digital vernetzten Welt zurück.
THE SITUATION ROOM zeigt eine bildpolitische Zäsur. Gegen die Macht der Bilder steht das Bild der Macht. Der Macht über die Sichtbarkeit. Anlässlich der Ausstellung im Raum für drastische Maßnahmen wird die Installation um einen weiteren Aspekt der Sichtbarkeit erweitert: Während des gesamten Ausstellungszeitraums wird das aufgenommene Bild in der Installation als Live-Stream auf der Website des Ausstellungsraumes öffentlich übertragen. Im Sinne des Public Viewing wird der Zuschauer wieder zum betrachteten Betrachter, vor den Augen dieser Welt.
"The inspiration for Franz Reimer's installation THE SITUATION ROOM is Pete Souza's now iconic photograph. Taken in the so-called "Situation Room" – the strategic control center in the White House – it captures President Obama and his national security team as they watch the killing of Osama bin Laden live on a screen.
The installation is designed like the set of a motion picture. Similar to movie props, Reimer builds the room's layout according to Souza's press picture and thus translates the photograph into a physical experience. Two white plasterboard walls describe the dimensions of the room, while the other two sides are left open. In the middle is a conference table with notebook computers made from cardboard positioned at every seat, and cups and documents distributed across it. At the end of the table is a heavy office chair; other chairs are placed around the room in no apparent order. The emblem of the US government decorates the rear wall. The scene is lit by spotlights. A camera films whatever is happening inside the set, and the image is streamed live to a screen in the front part of the installation.
Visitors are invited to move freely through the installation, and those who take up the offer become part of a reenactment. Using Souza's picture as a template, visitors can slip into the role of Obama and his government representatives, reconstructing the historic moment when the US government killed one of its biggest enemies.
Visitors to the installation are filmed at exactly the same angle from which Souza took his photograph while the live feed appears on a monitor in the same place that the images of the special forces advancing on Osama bin Laden's grounds were displayed in the real "Situation Room." In this way, the visitors turn into viewers of a second order. They see themselves from Souza's perspective: as actors in his picture. Reimer confronts visitors with an image of themselves in the place where Obama watched the execution of bin Laden.
The main theme of Reimer's closed-circuit installation is the role of the media in the "war on terror." Those responsible for killing are not present, they do not engage directly in combat and instead watch a monitor. This mediation puts them at a distance; they become spectators of an act in which they have not been physically involved. Reimer confronts the viewer with questions about the moral implications of the increasing virtuality of western warfare – questions that also dominated the recent debates about the usage of drones in war. If the act of killing becomes abstracted through the distance of a screen while the perpetrator takes the role of a passive bystander, can he or she still feel responsible for his or her action? Our own mirror image, like that reflected back at the viewer in THE SITUATION ROOM, shows that our actions will ultimately fall back on us."
Nils-Arne Kässens
/ Text von Nils-Arne Kässens aus dem Katalog des 30. Kasseler Dokfest, S. 162 / http://www.kasselerdokfest.de/assets/30dokfest_Programm_komplett_final_21_10_2113.pdf
---
---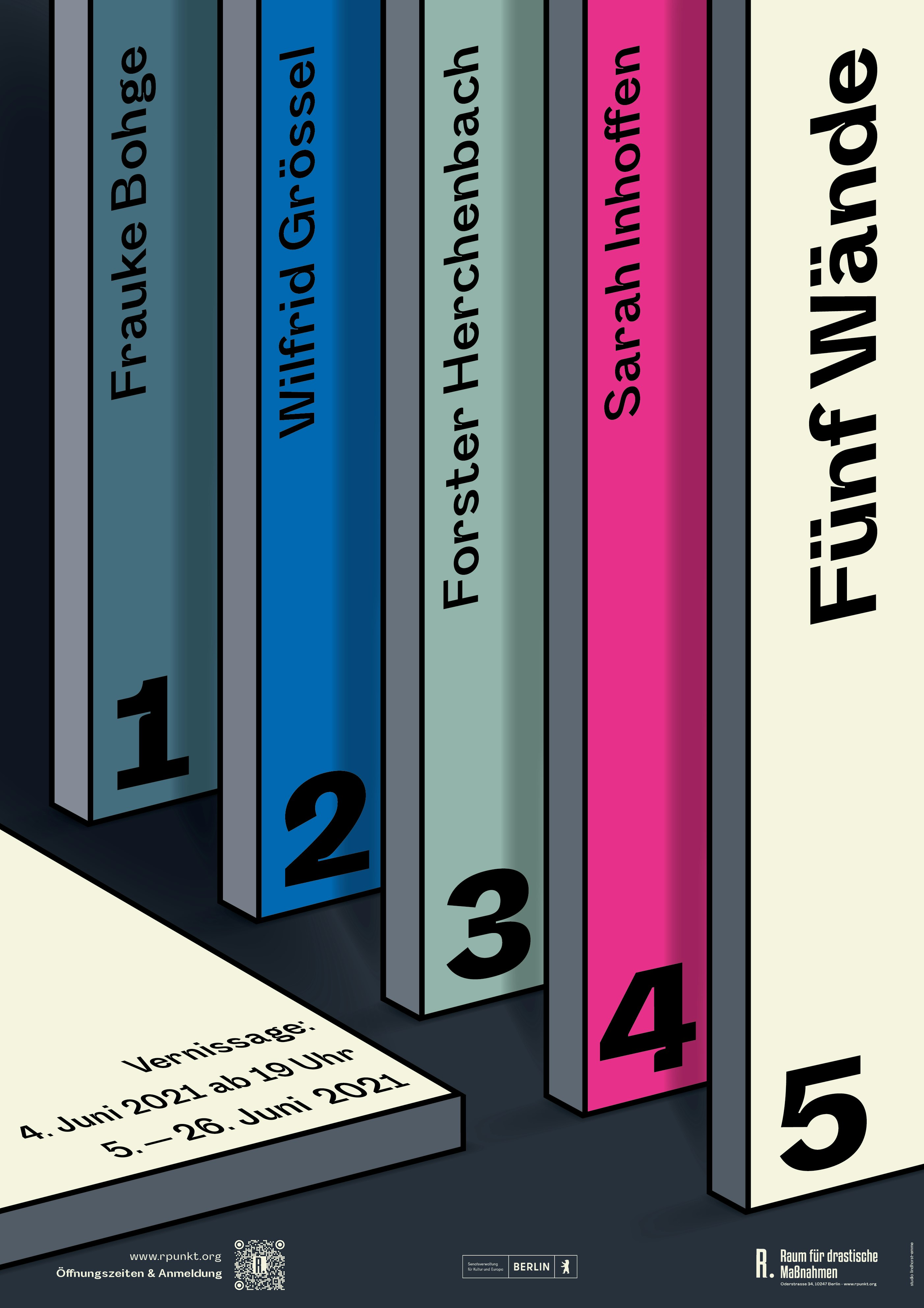 Fünf Wände
Event by R. - Raum für drastische Maßnahmen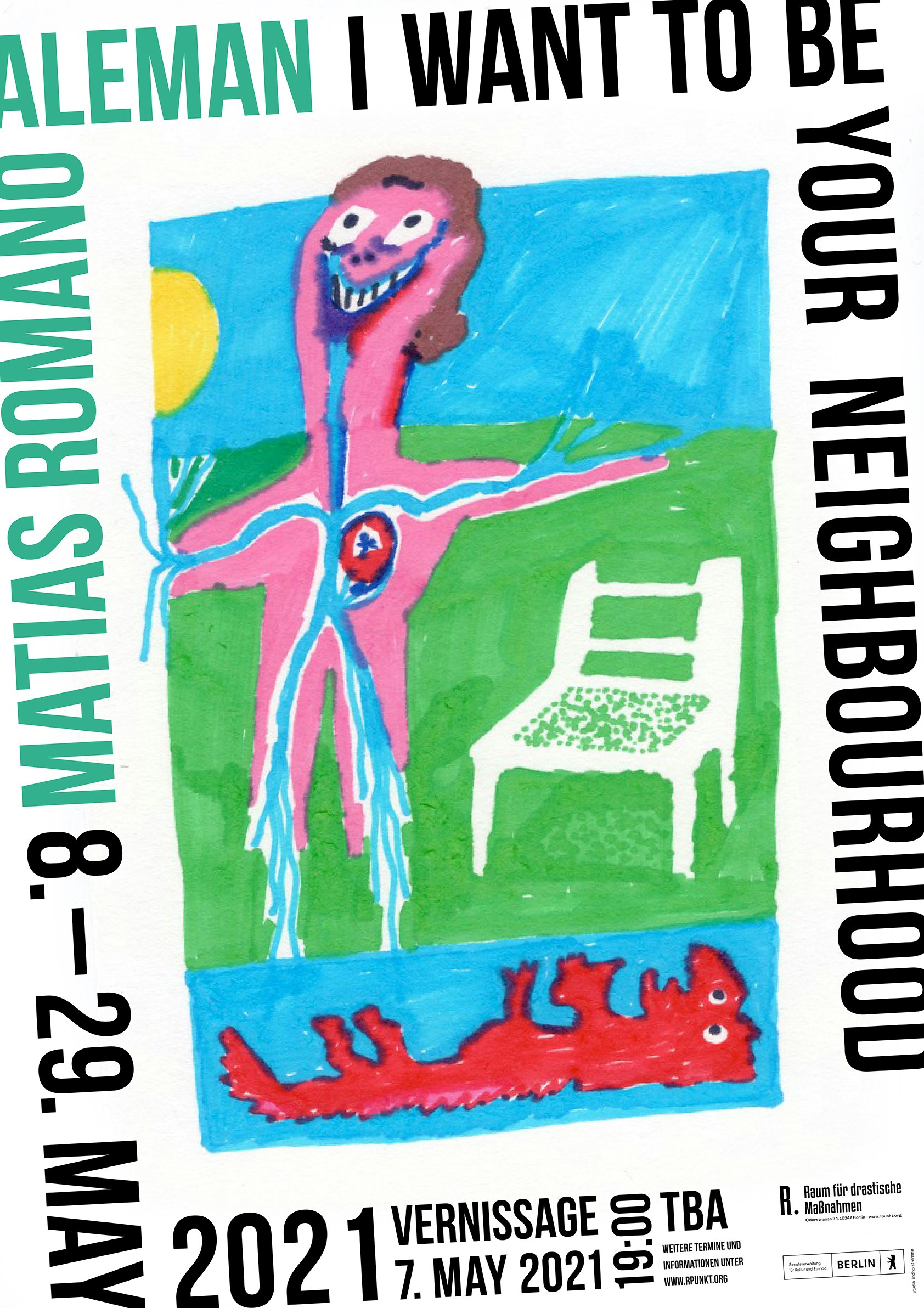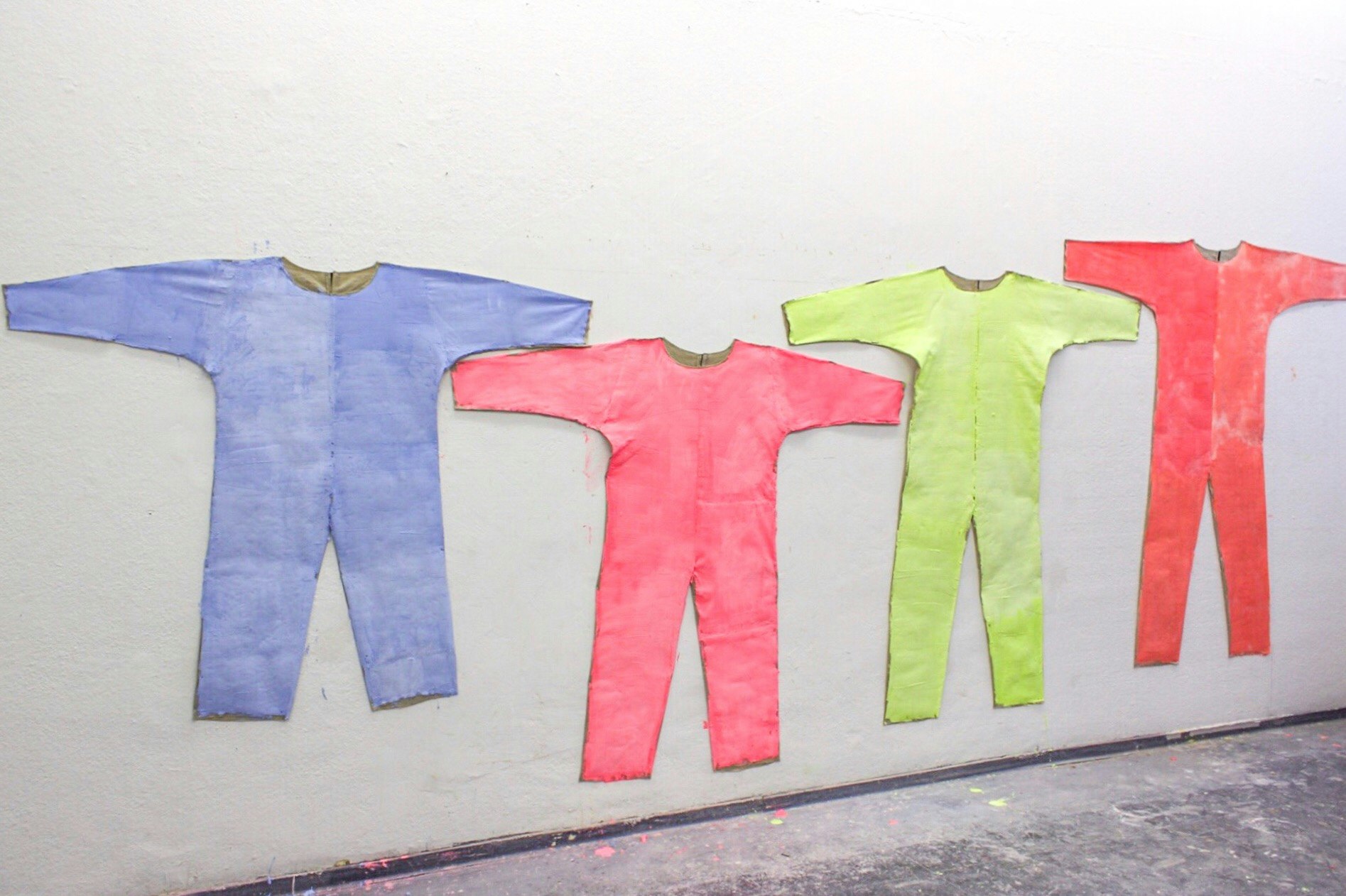 ant agr ber
Event by R. - Raum für drastische Maßnahmen
---