Welcome to drawing picnic event!
Take part in open-air drawing session in Hasenheide park.
Learning life drawing doesn't have to be stressful and demanding. We want to provide relaxing space for creative community to connect, share delicious food and draw outdoors.

Come no matter if you are absolute beginner or very experienced. We will focus on the still life drawing (food and kitchen objects). However you are welcome to draw other things - people, landscape etc.
All art classes taught by lifedrawingberlin.com impose strict body positive and zero tolerance to any discrimination.
The price is a sliding scale 10-20 euro. If you like the event, invite your friends. If enough people show up, we will divide by several groups, so it won't get crowded. Buy tickets via lifedrawingberlin.com or at pay cash at the event, but please let us know you will come at least 2 h before the event.
There would be 2 sessions. One starts at 2 pm and one starts at 5 pm. You can stay for both at no extra cost.
What to bring to drawing picnic:
1. Food and drinks to share (its a picnic after all : )
2. Something to sit on (pillow, small foldable chair, blanket etc)
3. Paper/ canvasses/ carton (best to bring several different sizes)
4. Drawing materials of your choice
5. Portable easel if you have one
6. Hat and sunscreen
7. Umbrella, coat, warmer sweater just in case
Cover illustration by Jennie Levitt from the book Paris Picnic Club.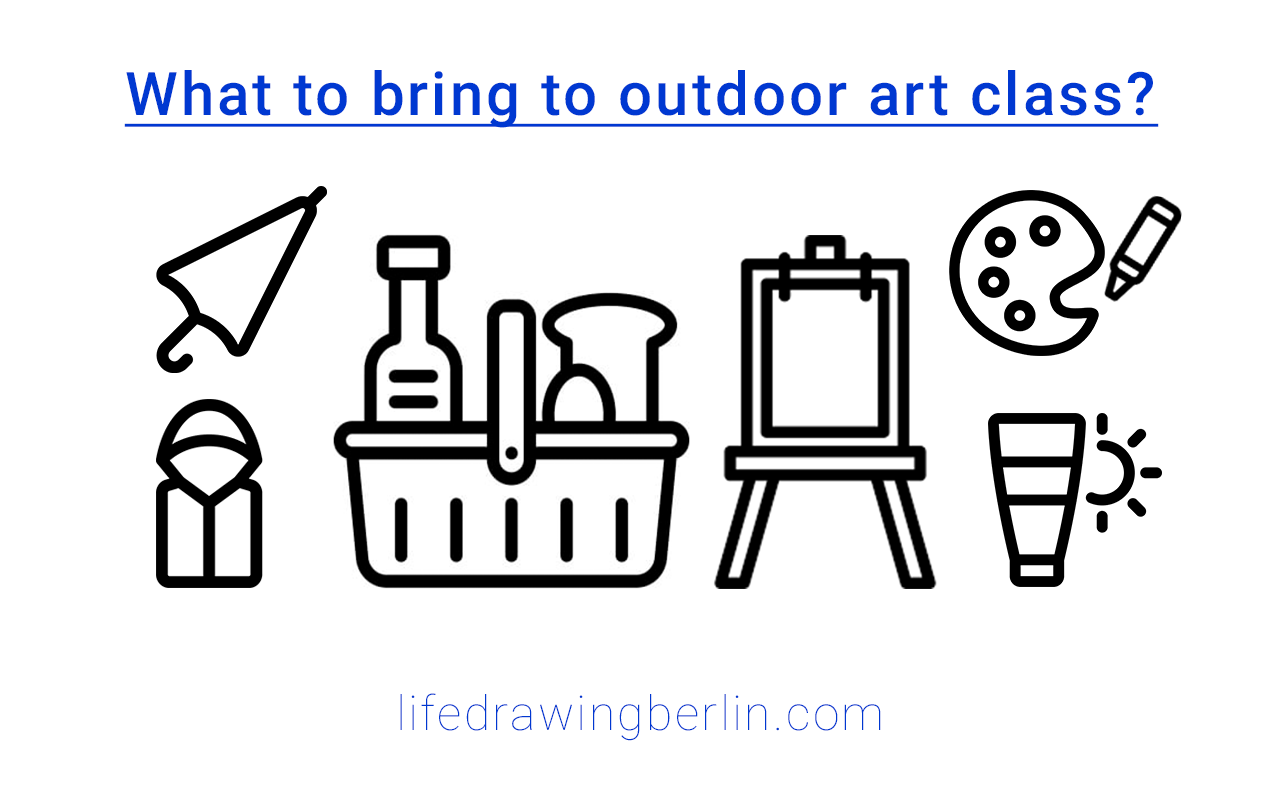 ---
---
---