Daydreaming - Leena Räsänen
6.-17.12.2016
Daydreaming - Leena Räsänen
Opening 6.12. 19-21h, Welcome - Willkommen
Curiosity and joy of living are important themes in this exhibition. I wonder about questions on humanity and connections and distances between people, visualizing what thoughts and senses might look like. I am a painter and my techniques are oil and acrylic on canvas. I paint spontaneously with a hint of an idea that gets clearer, blurrier, or changes during the process. Lately I have been interested in rhythm and repetition: how similar elements placed close together communicate.
Leena Räsänen (born 1991 in Kuopio, Finland) lives and works in Helsinki. She graduated from the Free Art School in 2015. This is her first solo exhibition since and also her first exhibition abroad.
Neugier und Spaß am Leben sind wichtige Motive dieser Ausstellung. Ich forsche nach der Auffassung von Menschlichkeit, von Verbindungen und der Distanz zwischen Menschen und verarbeite Gedanken und Empfindungen in Bildern. Ich bin Maler und arbeite mit Öl und Acryl auf Leinwand. Ich male spontan mit einer kleinen Idee im Kopf, die während des Malens klarer wird oder unklarer oder sich ganz verändert. Seit kurzem beschäftigen mich Rhythmus und Wiederholung: wie ähnlich Elemente, die nah beieinander sind, kommunizieren.
Leena Räsänen (*1991 in Kuopio, Finnland) lebt und arbeitet in Helsinki. Sie schloss 2015 an der freien Kunsthochschule ab. Dies ist ihre erste Soloausstellung überhaupt und ihre erste Ausstellung im Ausland.
---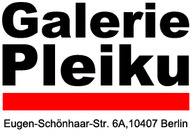 ---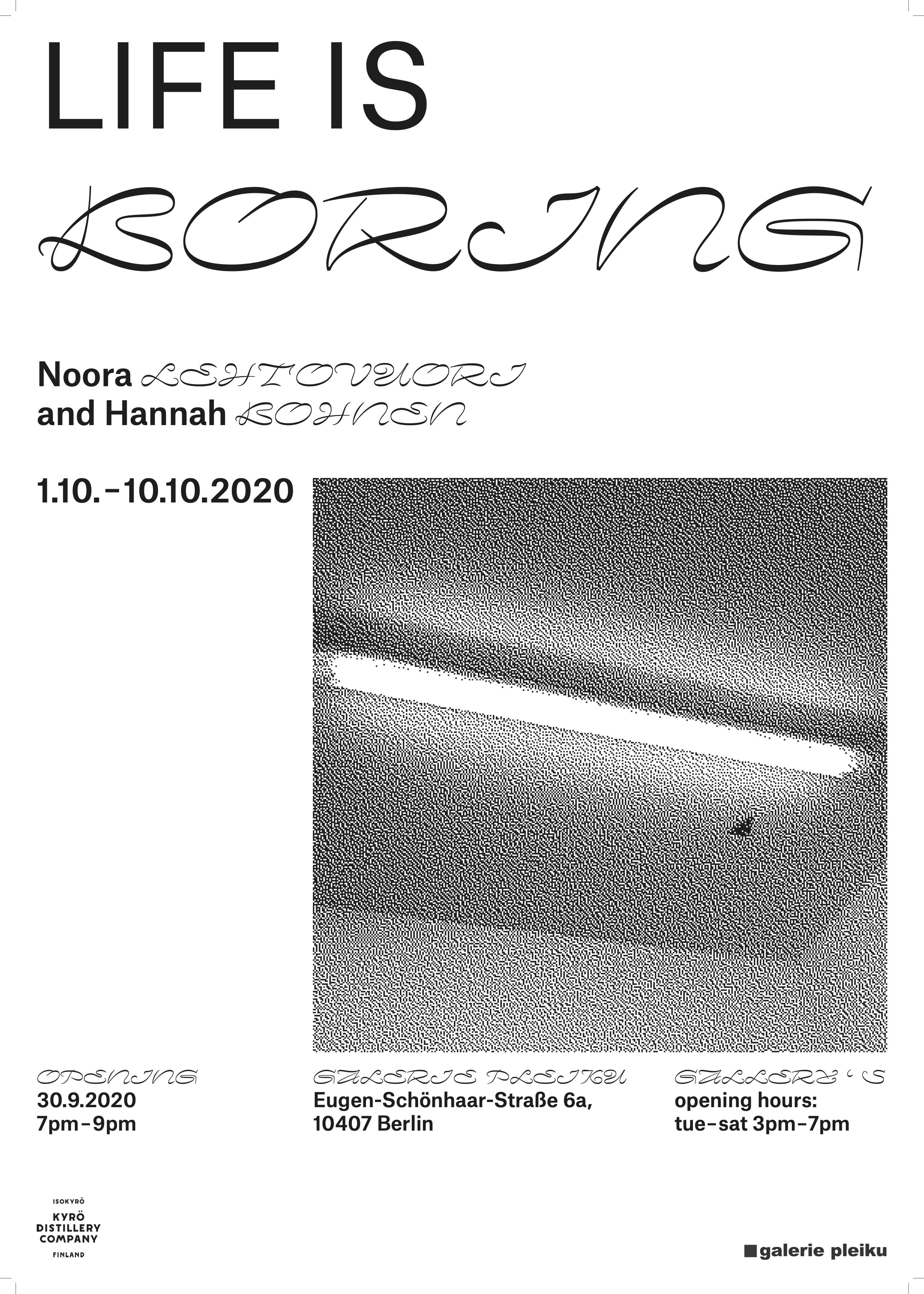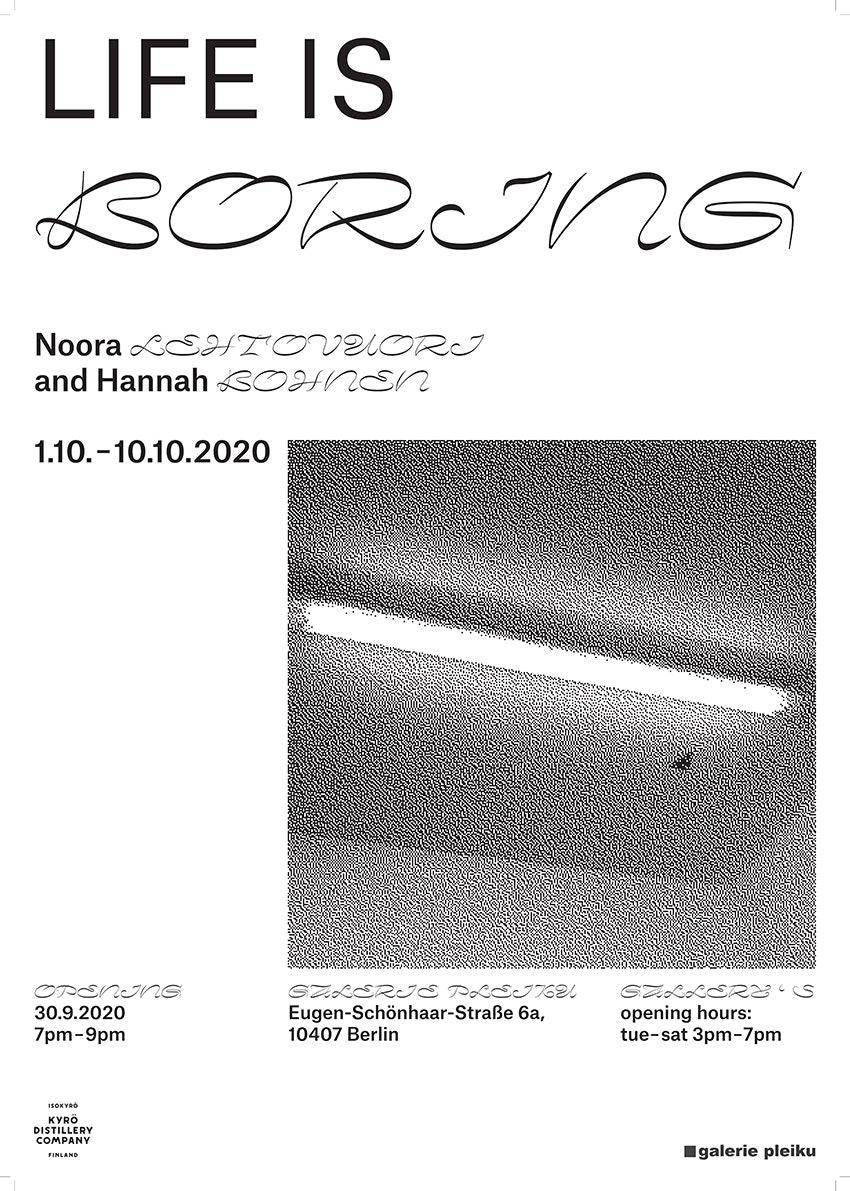 ---