About This Workshop
---
Cyanotype is a photographic printing process that produces a cyan-blue print.
Its unique colour is also known as Berliner Blau.
This workshop is for beginners. If you don't know anything about art or cyanotypes, you are in the right place. We stick to the basics of this printing technique so you can focus on the creative part.
After this workshop, you can start to make your cyanotype prints by yourself.
【1. Workshop starts】 (11AM)
We gather in our atelier in Kreuzberg. It starts from 11AM, because we can also make use of the sunlight when it's sunny.
We recommend you to arrive 5 minutes before the workshop starts.
【2. Introduction】
We briefly introduce ourselves and show the object and negatives you bring on that day.
After that, we share the basic knowledge of cyanotype.
What is cyanotype?
Science behind cyanotype
How to make cyanotype prints
【3. Let's start working!】
It's time to release your creativity! You will make...
Cyanotype photo emulsion
Cyanotype photo papers
Cyanotype digital negatives
and ...Beautiful artworks!
Have a lunch break whenever you feel like.
We can give you some recommendations around the area.
If you want to make good use of the limited time, we suggest you to bring snacks and drinks.
【4. Review】 (around 3:30PM)
We slowly stop making the work, pick up some of your best artworks and hang it.
We'll talk about your artworks, share our experiences and learnings.
【5. Closing】 (around 4:00PM)
We'll close the workshop around 4PM.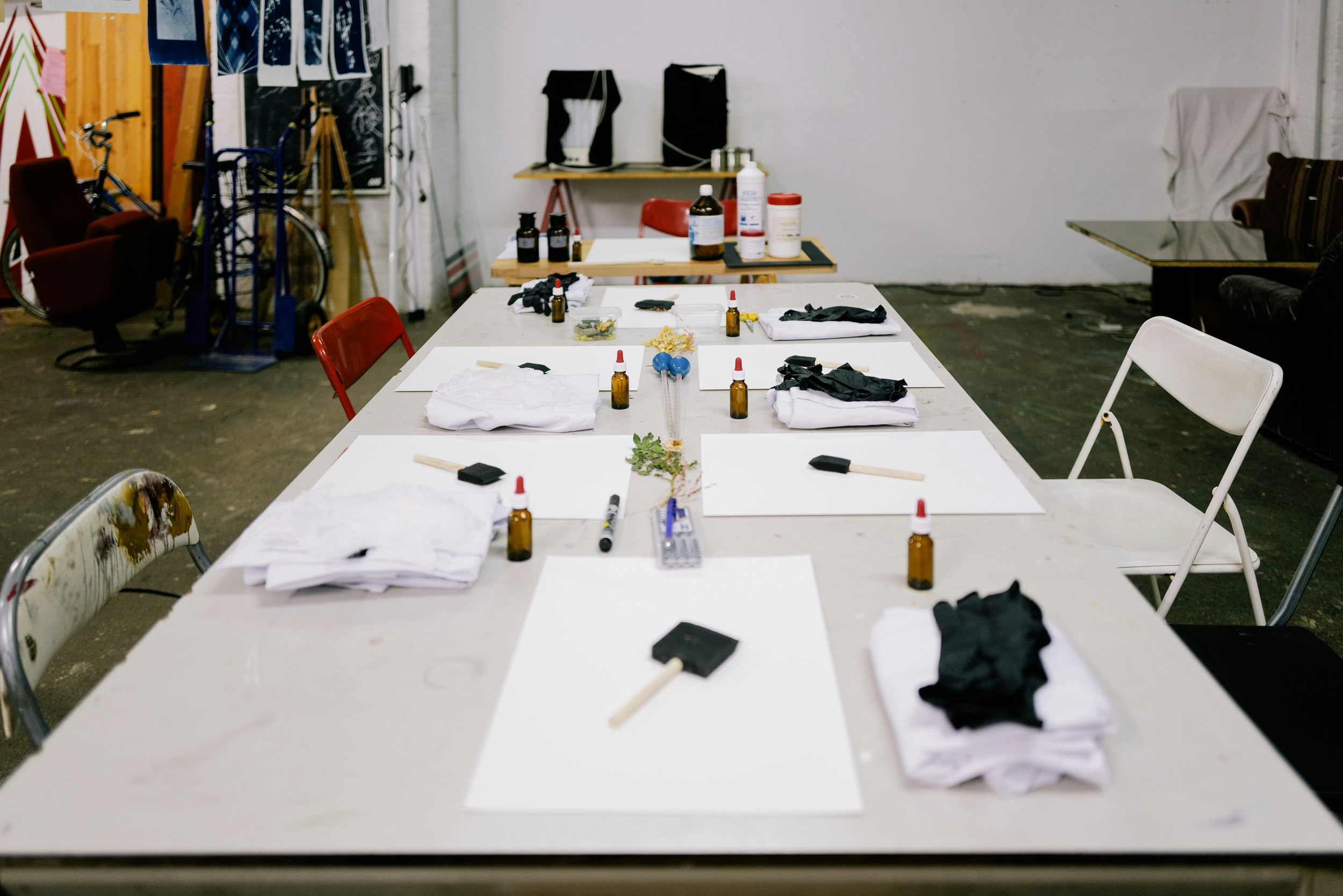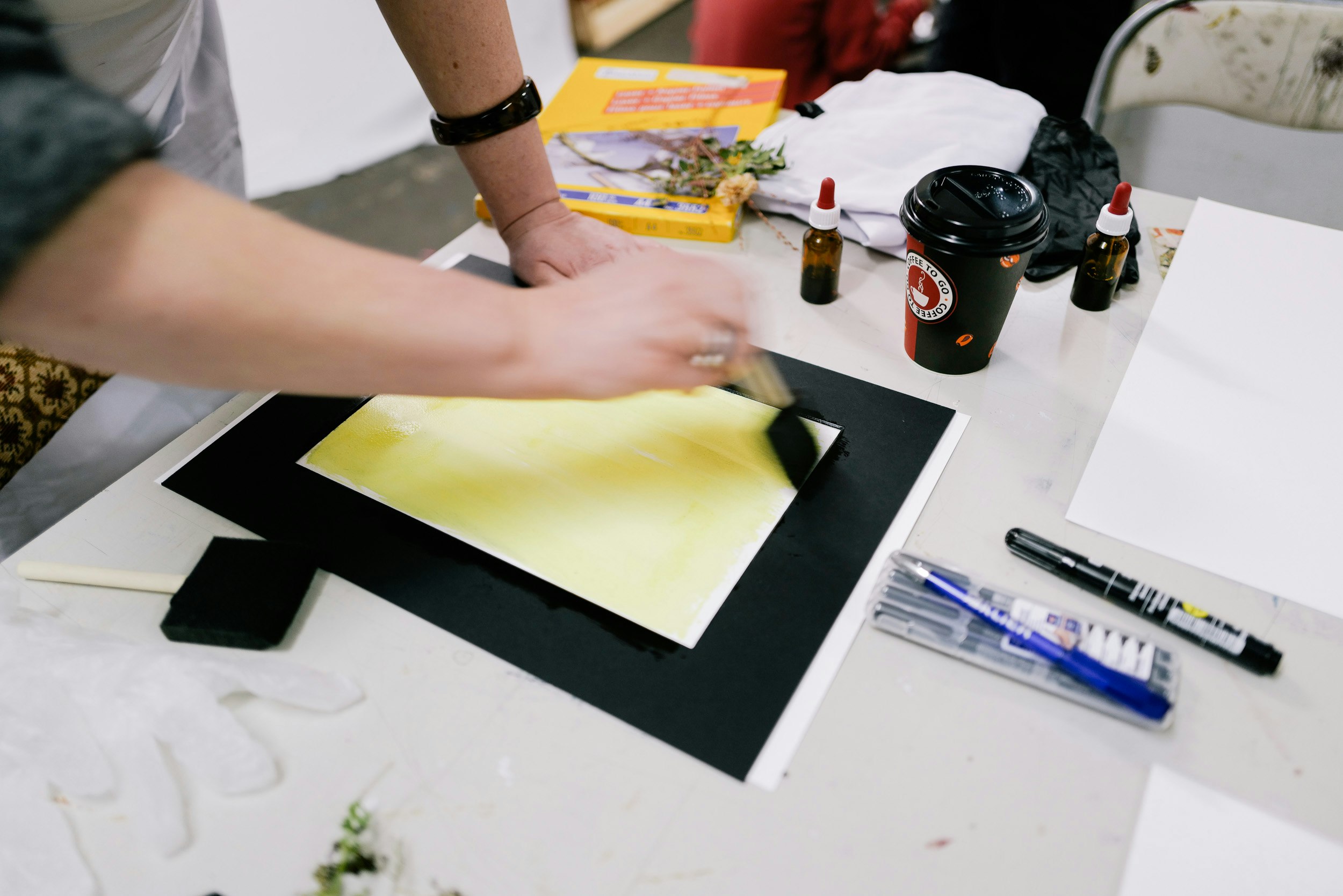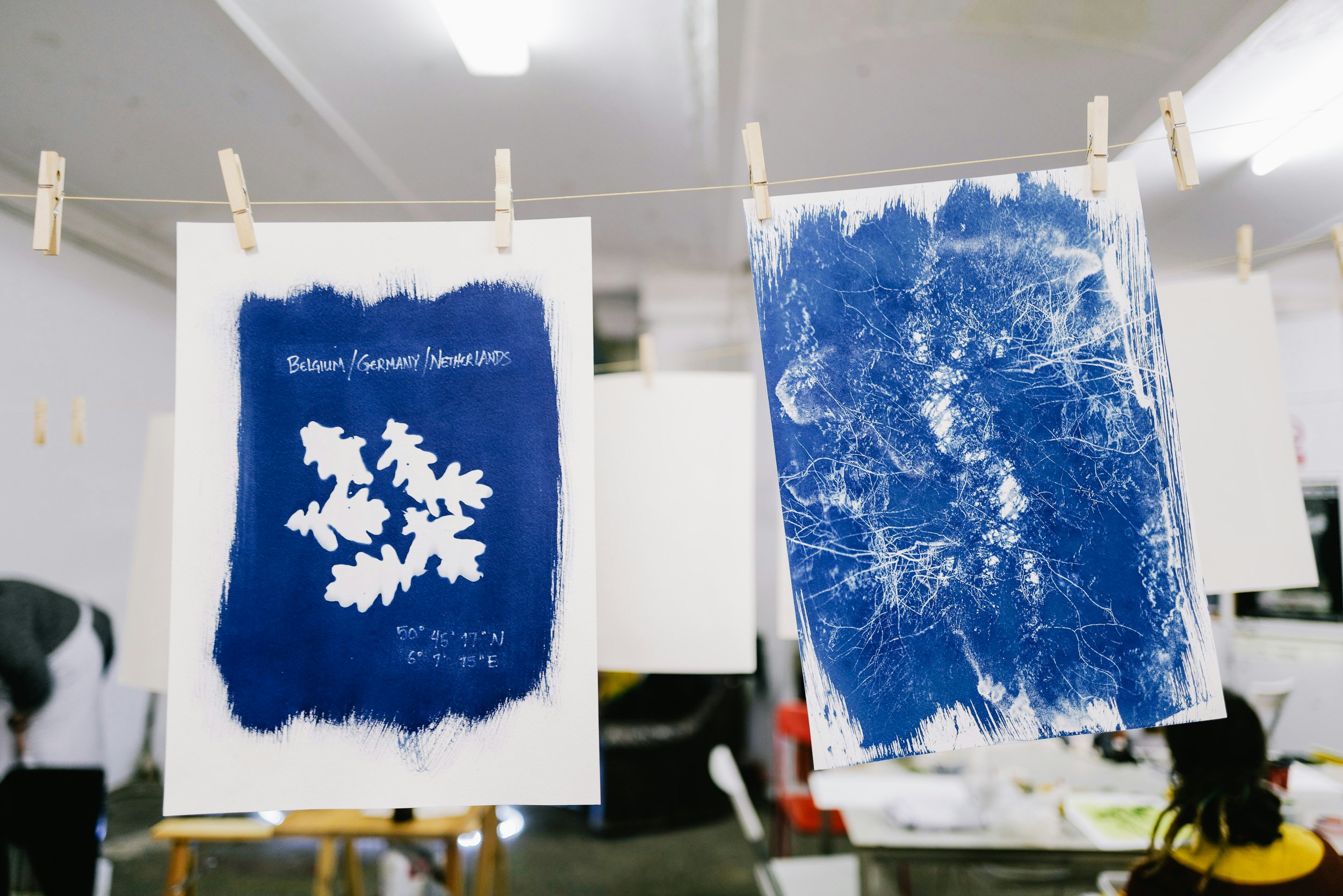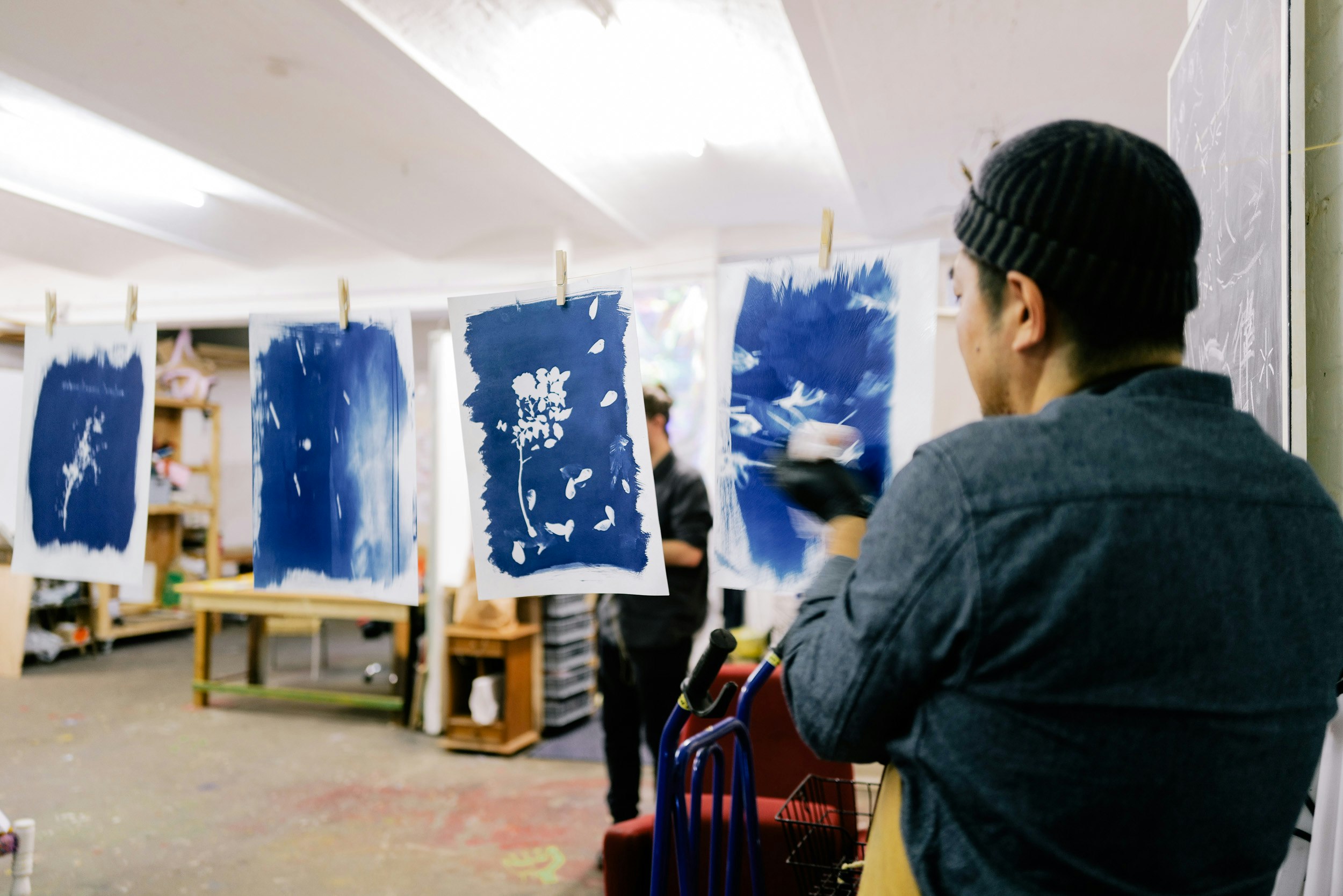 ---
---
---