These could be little drawings. But they are large canvasses. Sam Cherof's paintings convey fragility and boldness at the same time. The first through the delicate surface of gesso and pigment and the hundred splashes of paint; the latter through their straight forward forms and large format. Intimacy on vast ground.
There is something joyful and light, yet vulnerable about these paintings. They "are not the large confident paintings associated with Abstract Expressionism or a lot of the more contemporary naïve painting, ... With my paintings, it's about the humility of making it." The simple shapes refer to the directness in the artistic process, applying and modelling the paint with fingers and rags. Their size and recognizability seem to draw the viewer in, making him partake in the works. The largeness and immediacy of colour generate a strong physical experience. "These paintings are happening materially." Their colour seems to pulsate in its layers of paint. Distance is created and immediately taken away.
Asked for his favourite colours, the artist says it would be natural colours or brown with something more hiky, like oranges, strong reds or blues. "That's where I am at the moment."
Sam Cherof (*1994 Atlanta, GA.) lives and works in Brooklyn, NY. He has exhibited work in Atlanta and London, UK and most recently at A.D. In New York City.
words by Christina-Marie Lümen, extract from the foreword 'Sam Cherof. That's where I am at the moment'
---
---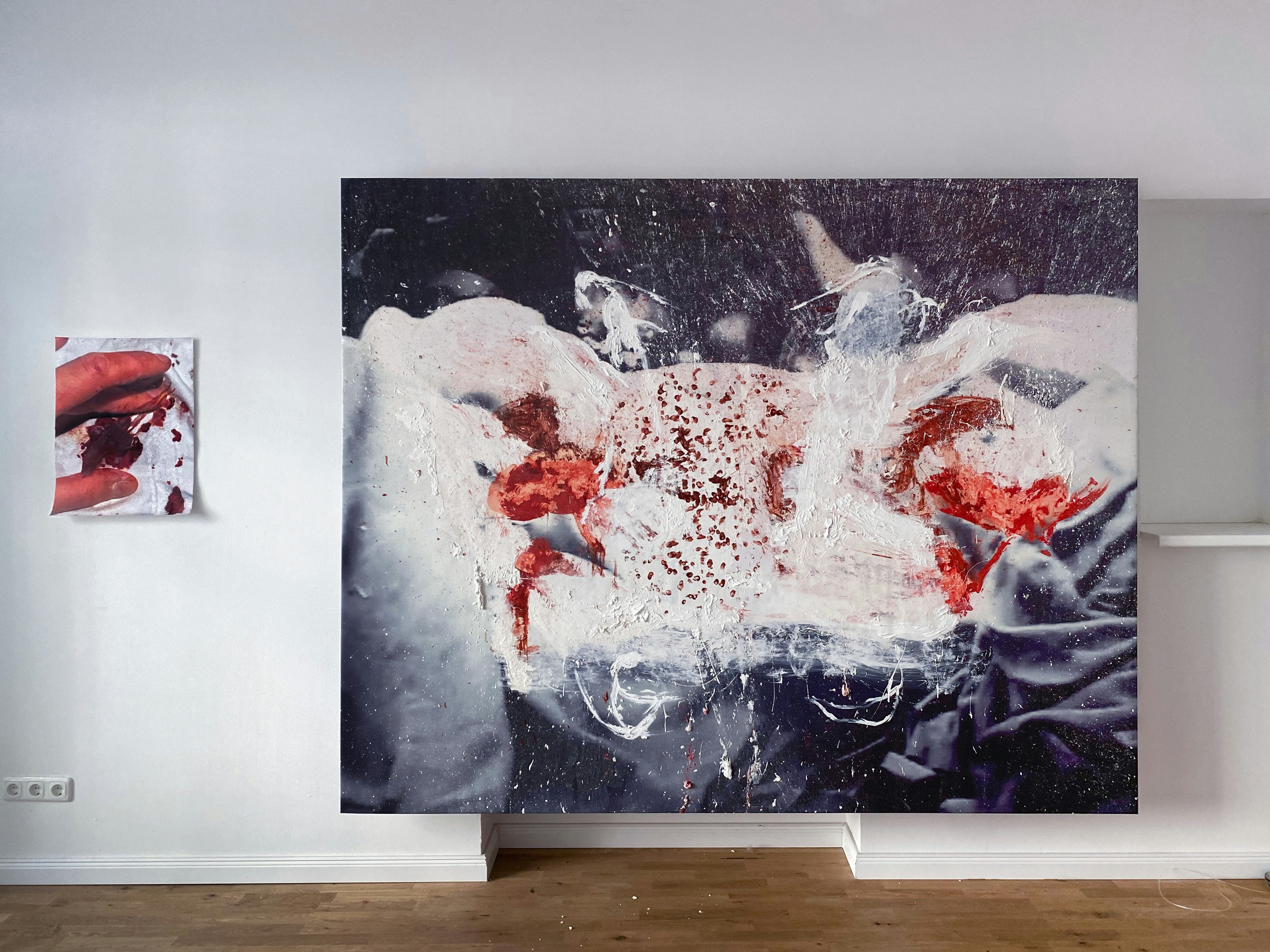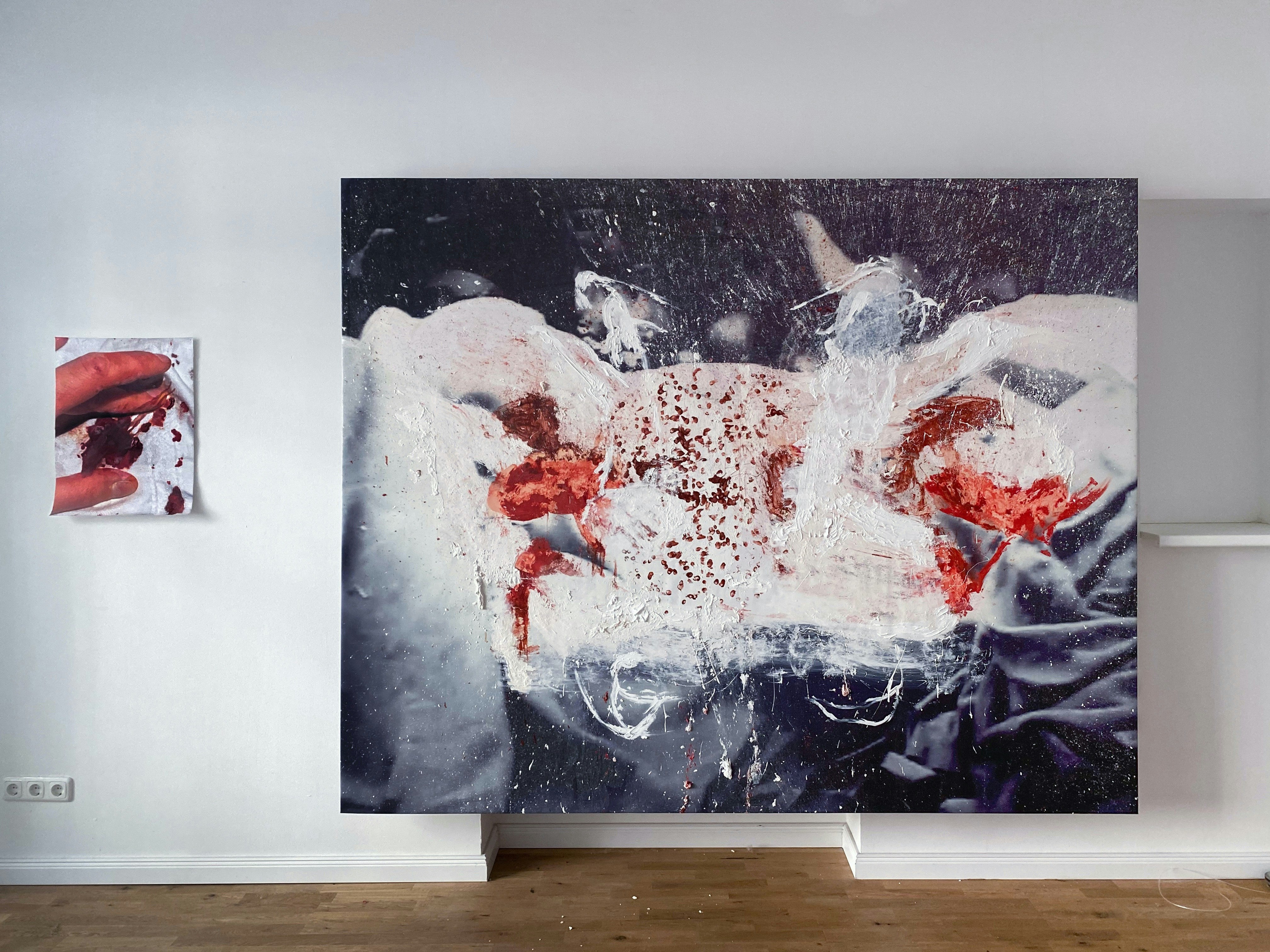 ---