Achtung:// Hafla! Feat. Elektro Hafiz, Halla-B, DJ Badre
Anaphora Records presents:
Achtung:// Hafla at Urban Spree!
Line-Up:
▲ Halla-B
▲ Elektro Hafız
▲ Dj Badre
Doors: 21:00 // Stage: 21:30 // Home: ???
Ticktes >> http://bit.ly/Elektro_Hafiz
++++++
Headlining our next Hafla at Urban Spree is the charming and provocative Elektro Hafız from Cologne. Born and raised in Istanbul, his favourite instrument is the Anatolian saz – especially the electronic version- The adventurous musician also plays E-Guitar with a rock attitude in traditional Anatolian keys and mixes himself wild with the Middle Eastern instrument kit. In combination with a charming and provocative style along with a healthy dose of humor, it's safe to say Elektro Hafiz is a rarity in the local music scene.
Halla-B, a secret duo from Berlin, has been a solid component of the party since the very beginning. The drum and keyboard duo combines middle-eastern groove with a synth based-psychedelic touch. Halla-B are known for their uprising and energetic performance, creating the perfect musical scenery for the Hafla.
Dj Badre – or sometimes just BADRE - transports a smorgasbord of fine-tuned Sets in his suitcase, which despite or even because of their diversity, transform his gigs into a harmonic sound experience. The motto: Different Styles – One Soul.
Deutsch
Neben den "Balkan Beats" und den "Techno Türken" fegt eine neue Partywelle durch Berlin: Achtung!Hafla. "Hafla" bedeutet im Mittelmeersprachraum "Lasst uns gemeinsam feiern!". Als kulturelles Ereignis ist es in Ländern wie der Türkei, Griechenland, Syrien, Ägypten, Libanon und anderen Gegenden des Fruchtbaren Halbmonds bekannt. Bei einer "Hafla" wird meist die ganze Nacht zu einer endlosen Jamsession verschiedener Musiker gefeiert – eine echte Flucht vor dem (All)tag. Mit der wachsenden Popularität nahöstlicher Musik in Europa hat der Veranstalter Anaphora Records beschlossen, auch in Berlin zur "Hafla" einzuladen. Bei "Achtung:// Hafla!" treten die aufregendsten Musiker dieses Genres in den besten Locations der Stadt auf.
Headliner im Urban Spree ist der charmant-provokante Elektro Hafiz. Der experimentierfreudige Kölner aus Istanbul mixt sich wild durch die nahöstliche Instrumentenkiste und hat natürlich seine elektronische Saz dabei. Der Berliner Geheimtipp Halla-B sorgt mit seinen Synthesizer-basierten, aufputschenden Performances für die perfekte musikalische Szenerie einer Berlin-spezifischen Hafla. Dazu liefert DJ Badre sein Sammelsurium fein abgestimmter und dabei höchst diverser Sets.
See you there!
---
---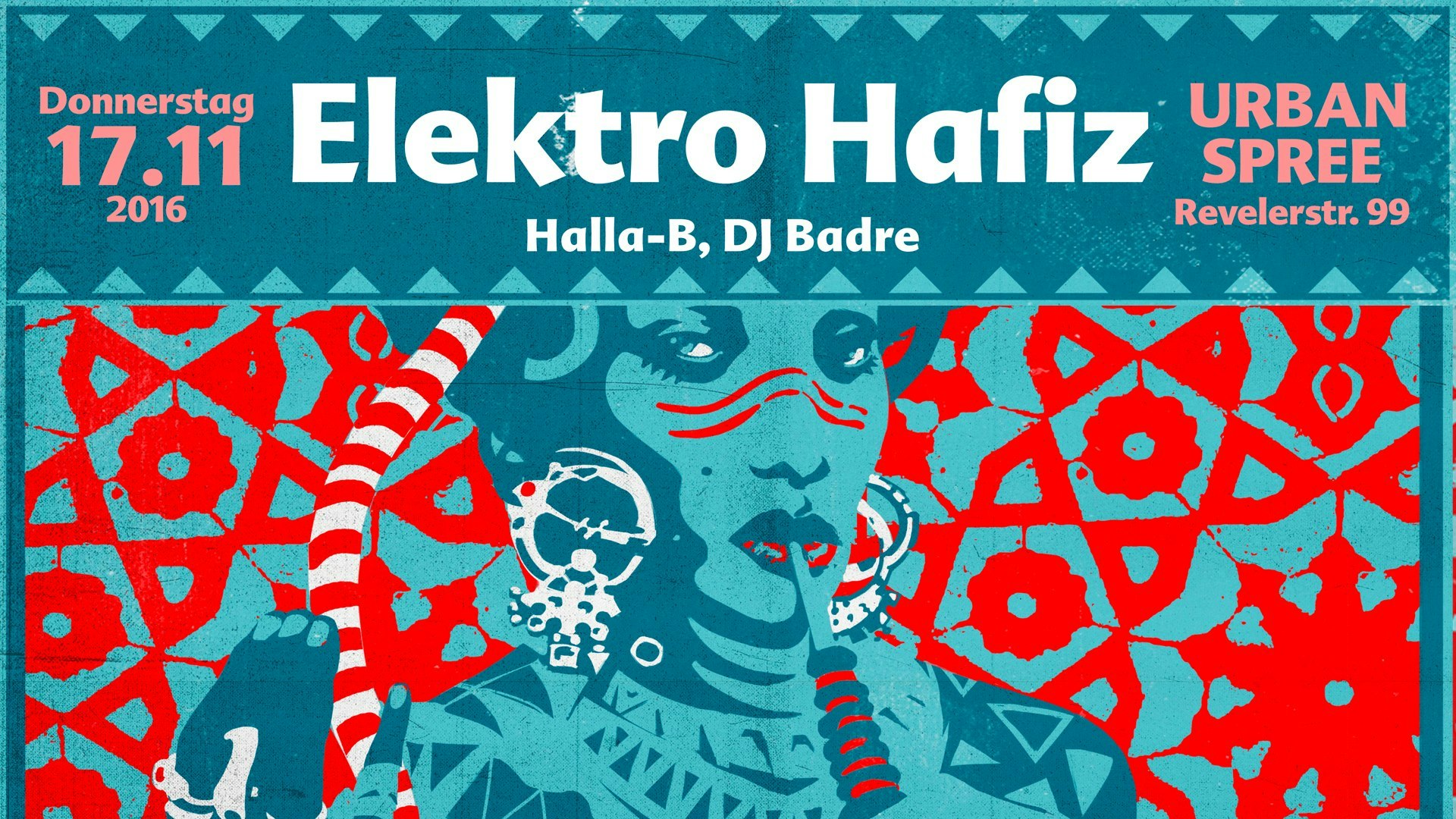 ---